GUEST EDITORIAL

A Global View from Center Stage at Carnegie Hall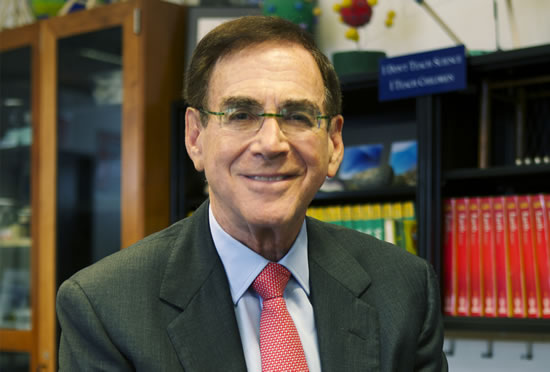 Chancellor Stephen Spahn
I recently had the opportunity to stand center stage in the iconic Stern Auditorium where Tchaikovsky raised his baton to conduct Carnegie Hall's inaugural concert in 1891. The occasion was Dwight Schools' 2018 global concert, bringing together 340 performers from around the world.
While Dwight students have performed in Carnegie Hall for nearly two decades, this was the first time they took to the grand Perelman Stage. The majestic 2,800-seat venue hosted the largest sold-out audience of parents, faculty, staff, and alumni in Dwight's 146-year history. It was a magical event that brought our global community together, which as Chancellor celebrating my 50th year in education, was especially gratifying.
The concert was an extraordinary moment for our family of schools and for me personally. Students from our campuses in New York, London, Seoul, Shanghai, Dubai, and Dwight Global — our campus in the cloud — shared their talent and artistry, demonstrating Dwight's spark of genius credo in action.
Spark of genius is an interest or passion that is unique to every student — whatever captures the heart, head, or hand. It is our job as educators to work individually with students to tap into what excites them, opening the door to all other learning. I have dedicated my career to igniting that spark in every student and to utilizing those talents and interests to create a personalized roadmap to a meaningful future for each one. It remains my calling and mission to this day.
I have also dedicated myself and Dwight, as a frontier IB school, to bridging boundaries and preparing students to be global leaders who can make our world a better place. That is why the cross-campus collaboration and months of extensive preparation for the concert are equally as meaningful to me as the evening itself. It takes a global village.
Last fall, students on every campus auditioned locally and our team of music directors shared audition tapes to select soloists, duettists, and ensembles for an evening's program that ran the gamut from classical, jazz, and pop to traditional Korean and Chinese music, showcasing the unique cultural contributions from each Dwight campus. After several months of preparation at their home schools, all the performers come together in New York for an intensive week-long rehearsal period during which they fine-tuned and blended their individual pieces into one glorious tapestry.
During this immersive experience, students connected with their peers from different continents, embraced each other's cultural traditions, and forged friendships that will last a lifetime, underscoring the benefits of being part of a global family of schools.
When the performers walked into Stern Auditorium on their big night, it brought back a flood of memories — countless moments when I have been in awe of the talent, gifts, and unique sparks of genius of countless Dwight students over the years. Ultimately, my greatest legacy will be all the students who become heroes of their own journey. My story will be the collection of all of their stories — my symphony will be the collection of all of their symphonies. #