Margaret Keane, CEO of Synchrony Financial, Speaks at Baruch College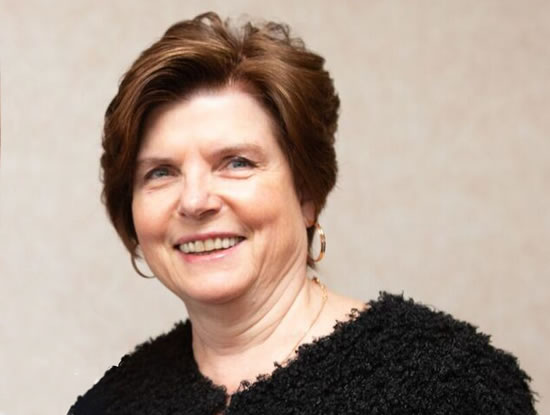 Margaret Keane
Recently, Baruch College hosted the 11th anniversary of the Burton Kossoff Business Leadership Lecture Series. This year, the guest speaker was Margaret Keane. Keane is the president and CEO of Synchrony Financial, one of the nation's premier consumer financial service companies. She led the company's successful IPO in July 2014 and a separation from GE in November 2015. In addition, she has been named one of American Banker's "Top 25 Most Powerful Women in Finance" for 11 consecutive years as well as one of Fortune's "Most Powerful Women" for the past three years.
The event kicked off with opening remarks delivered by Phyllis Kossoff. Kossoff began the lecture series in her late husband's name over a decade ago. In her opening remarks that highlighted the beginning of the second decade of the lecture series, she spoke of Burton's illustrious career accomplishments and thanked Baruch College for continuing his legacy.
Next, Keane took to the podium along with Baruch students who interviewed her in an informal fashion. Some of the early questions revolved around Keane's upbringing. She told of her self-described humble beginning; she was the first in her family to go to college and she started her career as a collector in Queens at Citi Bank. She rose up in the ranks at Citi Bank quickly before beginning work at GE.
Keane also spoke of the responsibility she feels, as a female CEO, to act as a positive role model and inspiration to other women. "I think it's important to share my story so that everyone knows they have a shot," she said.
The CEO shared some valuable advice to the Baruch students. First, she said, learn how to manage your time and multitask. She urged students to become the person people can rely on. "Become the go-to person," she said. She also explained the difference between mentors and sponsors, thus prompting a further question on how students can work to acquire sponsors throughout their career. Keane shared her own personal experience with sponsorship and encouraged students to keep an eye for the people that will "look out for you". She went on to add that one of her earliest mentors was her father who encouraged her "to do anything she wanted".
Her final note was one of great wisdom. "Slow down," she said, as she noted that millennials especially have a tendency to plan career steps very thoroughly with acceleration in mind. She explained that not everything needs to be a step up. Speaking from experience, she went on to say that sometimes "you have to step back to move forward." Lastly, she spoke about the importance of happiness. "If you aren't happy at home you will not be happy at work," she said, as she stated the importance of knowing ones priorities.
After her enlightening Q&A, Keane took a few additional questions from the audience. #