An Ode to Dearest Dad; Forever In Our Hearts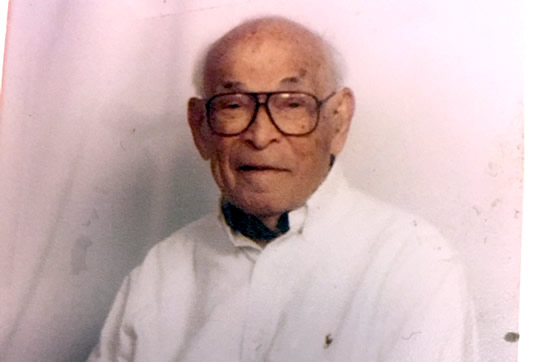 Abraham Auerbach
'Twas the day before some day
And all through the room
The air was electric
His pale cheeks in bloom.
"Dad" was awaiting an interview chat
On teaching and classes on this and on that.
But to my surprise there arose such a chatter
On subjects of such diverse subject matter.
I decided to let him just go on and talk
Who could complain? Indeed who would balk?
Savvy was there as well as good humour,
A nonagenarian? Oy, such a boomer?
Courteous, even to proffering juice,
He was socially sharp, his energy loose.
As I said my farewell and marched to the door,
He came with me, insisting on telling me more.
I waived my goodbye and vowed a return,
He smiled and said it was he who had learned.
Dedicated to a loving, erudite father who was a role model for all: Abraham Auerbach.