Why Poetry Matters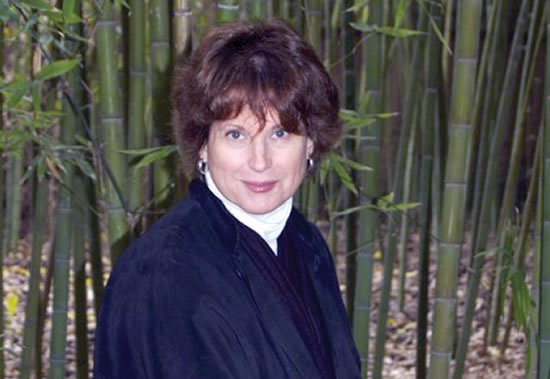 Patricia Grodd
Why do we read poetry? Why do readers celebrate it? How do we understand it?
In 1996, The Academy of American Poets designated the month of April as National Poetry Month in order to establish poetry's fundamental and essential standing in our lives. As the world's largest literary celebration, it establishes, through readings, education, writing, workshops and festivals, our culture's rich legacy. It exists as a homage to established poets and poetry, past and present, in the service of showcasing true poetic creation. National Poetry Month highlights and applauds poetic achievement as well as its power, meaning and ability to enrich our lives.
We are transfixed by the effect and enthralled by the possibilities poetry has posited on our doorsteps, with its magical ability to enlighten and enrich our capacity for endless wonder, understanding and insight. Poetry finds intensity in language culled from intellect, emotion, memory and experience and provides a foundation that enriches life, elevates personal existence and expands our understanding of our world. In doing so, poems insist on truth and create a kind of piety in establishing deeper meaning in our lives and our life histories. This core touchstone references and illustrates how we are a part of something that cannot be approached solely by reason or simple comprehension. Our initial reaction to hearing a reading in the oral tradition of poetry is simply to feel, that very basic physiological response. This directly moves us from the literal to the figurative, thereby making us aware of sensation and perception as well as alternative meanings and constructs of the imagination. Over time, total comprehension emerges and morphs along with our inner selves. Poems are forever interpretable and inhabitable. The reader participates in the emergence of a new relationship to meaning and the creative vision. In turn, this process grants us special access, not only to a unique perspective, but to a new and inspired process of engagement with our inner being, thought processes, emotions and internal and external perceptions.
Poetry is the embodiment of a particular kind of knowledge, formed by language and provides for the fluid and more generous comprehension of meaning; it lends insight to one's spiritual life which longs for understanding and articulation. It is this very sustenance that is an essential, intimate and transcendent part of the human experience.
People instinctively desire that unique interaction found in poetry, for it delivers an understanding and perception that cannot be experienced in any other manner. A reader can enjoy a poem without even comprehending all that the words convey. It takes time and a re-reading to enhance the experience and make it more accessible.
There is no wrong way in which to read a poem. Perception is the reader's path to cognizance and awareness. Poetry is a kind of language we first feel and sense and then, ultimately, explore. People who feel poetry is exclusionary must put those false intimidations in abeyance. It is said to get over a hang-up you must lean into it. Let it just wash over you - relax and feel the experience. This is where one begins. Then, read slowly and aloud, taking in word by word, image by image, asking yourself whether there is a voice or tone with which you can identify. Language will guide you. Poetry is for you, the reader . . . only and always. The reader's perception is the whole of poetry, as well as a key to its understanding. Do not be concerned with being "right' or "wrong;" that is neither the point nor the endgame. The idea that poetry is a mystery to be solved, an intellectual code, makes it appear more specialized than it needs to be. To paraphrase Albert Einstein, knowledge is less than imagination. Knowledge has a limit, while imagination circles the world. A poet, it is often said, "thinks" by means of his images or in his images and it should also be said that he feels by means of them and in them. This density, interpretation and fusion of thought, feeling and image, in addition to the structural elements such as rhythm, verbal texture form the bone structure of poetry and the essence of the source of its power. Poems work as a kind of "verbal synthesizer".
A poem can challenge the reader intellectually, spiritually and emotionally. It can validate our knowledge or cause us to question our beliefs. Poetry involves all of these elements: it is a comprehensive and total response to experience. As Coleridge stated, "poetry in ideal perfection brings the whole soul into activity." Clearly, it is not cut off from life, but is basically a deeper engagement with life; it is nothing less than the achievement of our own humanity and can extend our limited perception by means of greater vision. It does not accomplish such things by general description, logical analysis or abstract reasoning (although it may involve all these actions), but by what is termed "imaginative enactment".
Poetry enables us to know what it truly "feels like" to be alive in the world - what it is to be in love, to be conscience-stricken, to watch a sunset or stand by a death bed, to be willing to die for a cause or live in a passionate devotion to an ideal. Its providence is all of life itself. Poetry - in the broadest sense of the word - can help us to achieve a deeper understanding of ourselves and the domain we inhabit.
In these complicated, disturbing times we long for sense, meaning and purpose and so we turn to "poetic inspiration." As we look to our inner compass for direction and meaning, poetry becomes ever more indispensable, ever more compelling and ever more essential. Since the onset of recorded time, we are privileged in having poetry to turn to, for there has never been a culture that did not have poetry. In celebration of National Poetry Month, we celebrate the gift of poetry. #
Patricia Grodd is a Poet at The Academy of American Poets, Director of The Wordsworth Trust, a Patron Trustee and scholar.