GUEST EDITORIAL - LAW & EDUCATION


School Shootings and the Second Amendment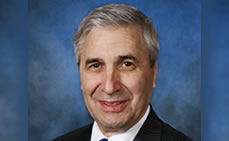 The shooting at Marjory Stoneman Douglas High School in Parkland, Florida on February 14 was another tragedy that never should have happened. The aftermath, however, appears to be different and, perhaps, this time the public outcry, led by high school students and teachers, will make a difference.
However, based upon the events that have since transpired, from the reaction of the Florida state legislature to the attitude of President Trump, it currently appears that not much of a change will result. President Trump's view that, we should train and arm our teachers to defend their students, in addition to teachers fulfilling their customary teaching and nurturing responsibilities, in my view, is a simplistic non-logical response to an increasing problem, and such a solution, if implemented, would only lead to increased chaos. As recently pointed out by an article in the New York Times, a study by the New York City police department determined that its trained police officers hit their targets only about a third of the time and that, under pressure, such accuracy decreased again by more than half. The current government attitude seems to be that school shooting is a new accepted norm to be managed, instead of trying to determine how best to prevent school shootings in the first instance.
Before I attended law school, my deferment from military duty was canceled and I served on active duty in the U.S. Army for two years. While serving, I joined the National Rifle Association and contemplated purchasing a personal firearm. However, my attitude changed shortly thereafter as my views on the possession of firearms came into conflict with the philosophy of the NRA. The NRA champions the right to bear arms, which it contends is based upon the 2nd Amendment to the U.S. Constitution. The wording of the 2nd Amendment, however, does not grant the absolute right to bear arms.
The 2nd Amendment says, in its entirety, "A well regulated militia being necessary to the security of a free State, the right of the people to keep and bear arms shall not be infringed."
The meaning of these 27 words has been the subject of numerous litigations and Court interpretations, but the one issue that our Supreme Court has agreed upon is that the right to possess firearms is not without some limitation. The problem is in defining this limitation.
Unfortunately, the meaning of the 2nd Amendment continues to be a work in progress in the Supreme Court. The issue most recently arose within a week after the Parkland tragedy, on February 20, when the Court denied a request to review a decision (such a request to the Supreme Court is called a 'Writ of Certiorari') of the Ninth Circuit Court of Appeals, which affirmed a California decision mandating a ten-day waiting period before permitting the purchase of a gun, in Jeff Silvester, et.al. v. Xavier Becerra, Attorney General of California. Justice Clarence Thomas issued a dissent from the denial of certiorari by all of the other members of the Supreme Court, in a stinging rebuke to them, in which he said that the 2nd Amendment "protects the right of the people to keep and bear arms" and that "courts cannot subject laws that burden" such right. Justice Thomas went on to chastise the other members of the Court, saying that "the Ninth Circuit's deviation from ordinary principles of law is unfortunate, though not surprising. Its dismissive treatment of petitioners' challenge is emblematic of a larger trend."
Although Justice Thomas is entitled to his view, the view appears to mirror that of the NRA, which fortunately, in this instance, was not the view of any of the other members of the Court. #