GUEST EDITORIAL


A Thought about Empathy and Education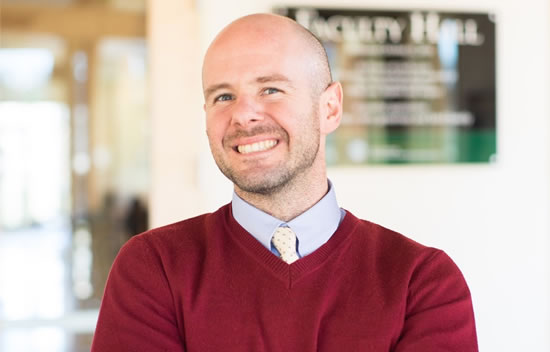 Sean Duncan, Head of School, The Winchendon School, Brooklyn
As the founding head of The Winchendon School | Brooklyn and, more generally, a white male educator in 2018, I find myself reflecting on the value of empathy—who has it, how we get it, and how we can support our students in developing it. I believe one way to teach empathy is through the sharing of our own stories and in the way we ask questions of our students, in place of simply prescribing solutions.
So, I'll start with a story of my own:
In college, among a very diverse and seemingly thoughtful group of friends, derogatory slurs found their way into our discourse. My friends and I knew it was offensive, but, after all, it was just us guys, and we were good guys.
One day, a friend told me he needed to address something that had been on his mind. My friend, a homosexual man, said that, while he often overlooked or even participated in derogatory banter, the frequent use of homophobic and other slurs among our friends deeply hurt him. As a college student, my naive justifications and deflections of responsibility ("We don't mean it; You never seemed to care…"), were unfortunately my first line of defense. Thankfully, my friend had the courage to remind me that the normalization of this language--even among our allegedly enlightened group of friends--perpetuates prejudices that are still rampant in our society.
This was hard for me to hear. To be called out by a friend for what I perceived as innocent "locker room talk" among friends who considered themselves inclusive, kind, and progressive shook me. It was awkward, and I was embarrassed to have used such language at all. I tell this story now because I believe one way we can effectively develop empathy among our students, especially our boys, is to have the courage to share some of the hard lessons that we have learned ourselves. In doing so, we can create safe and supportive environments where empathy can grow alongside academics, athletics, or the arts.
If I want to introduce students in my history class to the LGBTQ social movements, we could watch Milk, research the Stonewall Riots, and debate the opinions from The United States v. Windsor. But if I really want to teach empathy, kindness, and character in addition to the content of my lesson plan, I can use real, personal anecdotes to demonstrate that I have been at fault, too, that I have made mistakes and will continue to, but that I can learn and grow. I'm not an advocate for radical transparency--there are some things we should keep private--but deftly done, this honesty can be a powerful tool. By modeling our own personal growth, a teacher is transformed from a purveyor of knowledge into a real role model, mentor, and human--real humans with whom our real students can empathize--thereby creating a safe, supportive, and honest environment where our students can learn about themselves by learning on us.
As we celebrate Carmen Fariña's illustrious career, we should remember, in particular, the kindness and empathy with which she led our schools. Teachers, school leaders, and parents can honor her legacy--and honor our responsibility to our students--by considering approaches to the teaching of empathy in our places of learning. My suggestion here is only one such approach, but I hope it compels us toward further discussion. #