WOMEN SHAPING HISTORY 2018

Gail Boyd
Attorney & Artist Manager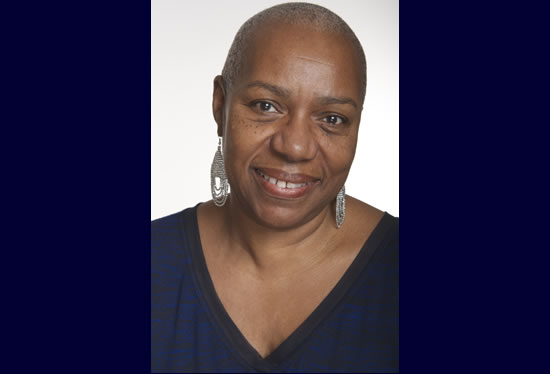 Gail Boyd is President of Gail W. Boyd, P.C.
Gail Boyd is President of Gail W. Boyd, P.C., an entertainment law firm, and Gail Boyd Artist Management. She is a graduate of De Paul University and De Paul University School of Law. She was a founding partner in Boyd, Staton and Cave, the first African American female law firm in New York. Gail has been involved in entertainment law since 1976. She has been involved specifically in music with a specialty in jazz since 1979.
1. WHAT HAS INSPIRED YOUR CURRENT CAREER PATH?
I have managed artists since 1991. I was (and still am) an entertainment attorney. It was actually Betty Carter who told me that what I really wanted to do was artist management. I was her attorney at the time, and didn't feel that I was getting the full experience of being in jazz by being an attorney.
2. WHAT ARE SOME OF THE GREATEST CHALLENGES YOU'VE FACED? HOW DID YOU OVERCOME THEM?
My greatest challenges have been working in an industry that has changed so much over the years and trying to adjust to those changes while at the same time trying to represent my clients to the best of my ability when expectations don't always meet the new reality. It feels a bit like walking on quicksand.
3. WHAT ARE SOME OF THE ACCOMPLISHMENTS YOU ARE MOST PROUD OF?
I am proud that I have represented some of the best people in jazz who are universally recognized as such. Proud moments include having the opportunity to work with legends such as Jon Hendricks and Randy Weston (who are NEA Jazz Masters), getting record deals for a number of my clients, watching them grow into international artists, getting recognition by way of Grammy nominations and awards and some international award nominations and awards.
4. WHO HAVE BEEN THE MOST INFLUENTIAL MENTORS IN YOUR LIFE?
My father, who was a disc jockey in night clubs in Chicago and was my first jazz teacher. My mother who taught me to ignore what seemed to be limits on my ability to create my own path. One of my favorite lines that I remember her saying was "Honey, we were lost when we left home". By that she meant not to be afraid of where we are going even if the destination is not clear. It was many years before I got the import of that saying.
5. WHAT WOULD YOU DESCRIBE AS A TURNING POINT IN YOUR LIFE?
I can't actually think of a turning point because in terms of my career, I have gone on a straight path from very young age. If I have any regrets it is that I didn't give myself a chance to explore other options as I went through school and in my career. I guess one turning point was going into management instead of following a career in law alone.
6. WHAT ARE YOUR GOALS FOR THE FUTURE?
Staying relevant on these shifting sands of the music industry. Representing my clients to the best of my ability. Continuing to enjoy my famly. #