WOMEN SHAPING HISTORY 2018


Cheryl Wills
Anchor, NY1; Live at Ten Host; In Focus with Cheryl Wills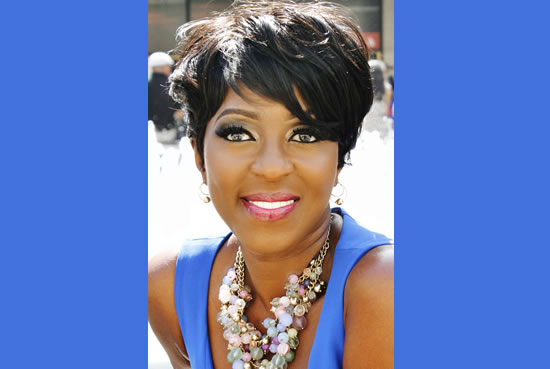 Cheryl Wills, Anchor, NY1
1. WHAT HAS INSPIRED YOUR CURRENT CAREER PATH?
My current career path was inspired by my father's death. My dad died when I was 13 and I dreamed of being a journalist. My dad's untimely death inspired me to follow through on my dreams.
It was tough to dream BIG when I was in high school while I was drowning in grief. But I slowly marched in the direction of my dream even while shrouded in darkness. Attending a top journalism school (Syracuse University major Broadcast Journalism) and getting my first job as a production assistant tremendously helped cement my dreams.
2. WHAT ARE SOME OF THE GREATEST CHALLENGES YOU'VE FACED? HOW DID YOU OVERCOME THEM?
Some of my greatest challenges were not having mentors in journalism early on. I didn't know anyone in the business who could guide my steps or show me the ropes.
Television seemed very intimidating ... like it was a very exclusive club and I wasn't invited to the party! Another big challenge was that I lived in the #1 television market in the country, New York City. Where journalists from coast to coast dream of working, so it was very competitive. So I had two HUGE obstacles to overcome.
Fortunately, I was able to get an entry level job at Fox 5 (making about 4 bucks an hour) and while I was there I met people in the business who mentored me and one of them ultimately hired me to work at NY1 News!
3. WHAT ARE SOME OF THE ACCOMPLISHMENTS YOU ARE MOST PROUD OF?
I am most proud of tracking down my great-great-great grandparents Sandy & Emma Wills. They lived in the USA during an extraordinary time - from 1840-1901. They transitioned from being enslaved to being free. Sandy Wills bolted from a suffocating slave plantation in 1863 and enlisted in President Lincoln's Union Army - The United States Colored Troops. Grandpa Sandy returned a free man and married Emma and they had nine children. As a married couple, they set in motion a new legacy of freedom and literacy in my family. Not a soul in the family spoke their names in more than a century ... future generations of the family forgot they even existed!
I am most proud that I found them - and extracted the richness of their lives... stories that I now use to inspire students all across the country. I share Sandy & Emma's story with hopes that students will find their own ancestors and unearth the richness in their family legacies. And then I hope they use those stories as a springboard for their own success.
I am extremely proud that I took two people who the world viewed as insignificant ... and made them significant and relevant!
4. WHO HAVE BEEN THE MOST INFLUENTIAL MENTORS IN YOUR LIFE?
The most influential mentors in my life is Philip O'Brien. He was the executive producer at Fox 5 in New York and I was fresh out of college. After three years, he allowed me to write scripts for the newscast on weekends. After recognizing my talent, he recruited me in 1992 to help launch an experiment called NY1 News. 25 years later, I am the primetime anchor of NY1 Live at Ten and host of the public affairs talk show "In Focus with Cheryl Wills". None of this would have happened had I not met Mr. O'Brien - who remains a friend today.
I also credit Lyn Brown, an anchor at Fox 5 who mentored me as a production assistant. She is now retired but she was a huge influence.
5. WHAT WOULD YOU DESCRIBE AS A TURNING POINT IN YOUR LIFE?
A turning point in my life was when I discovered my great-great-great grandparents Sandy & Emma Wills in 2009! It was then that I commenced a series of books about their lives.
Die Free: A Heroic Family Tale (2010), The Emancipation of Grandpa Sandy Wills (2016), Emancipated: My Family's Fight for Freedom (2018) and I'm currently working on a fourth book solely about my great-great-great grandmother Emma! She was a soldier in her own right. After her husband died, she hired a lawyer and fought for her pension. She also made sure her children were able to read and write.
6. WHAT ARE YOUR GOALS FOR THE FUTURE?
Public television is working on a documentary about my journey back to Haywood County - the plantation where Sandy & Emma Wills once lived. I am in search of their final resting place. They were buried in an unmarked grave. I think I have located where they are. I plan to use ground penetrating technology to pinpoint their whereabouts and once a final confirmation is made, I will have Sandy and Emma specifically removed and put into a military cemetery... with honors.
In addition to being a journalist, I'm proud to say that I'm also a teacher. I consider it a divine duty to help people bring their family trees to life. Using the past to empower the future: that's my lesson plan. #