BLACK HISTORY MONTH 2018 CONTINUES...
Netflix Continues to Diversify with Da Jammies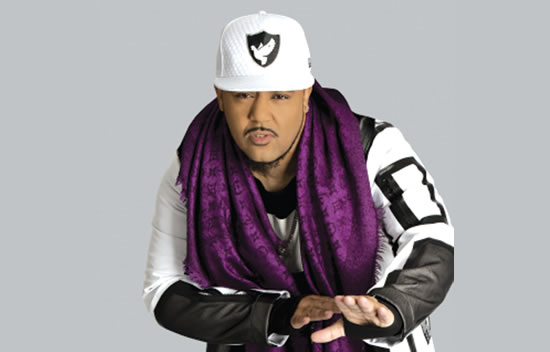 Black History Month is a time where we take the time to acknowledge prominent Africans and African Americans for their contributions all over the world. It is also a great way for the younger generations to appreciate the forefathers that came before them in life. They can utilize their journey as a motivational tool to achieve their dreams and goals. And the journey continues with inspirational rap artist, Aulsondro "Emcee Nice, Novelist," Hamilton. He launched "Da Jammies," the first 3D animated African American series on Netflix with business partner, William "Dolla" Chapman II. Novelist took his stage name and created a series where five kids from the suburbs are blessed with the gift of singing and dancing. N.I.C.E. is the main character in the series and plays Novelist in the cartoon. They would like to be the next biggest sensation in R&B and Hip-Hop while attending a performing arts school. The series also touches some of the issues youth deal with on a daily basis.
N.I.C.E.'s passion for animation began when he visited his uncle, Ron Husband's house. Husband worked on animations for The Lion King, The Mermaid, and Beauty and the Beast. Husband is the first African American animator for Disney. Husband was the go-to person for N.I.C.E. when he needed advice about the series. "Da Jammies" is also on Kid Genius TV, Comcast, Xfinity, Amazon Prime, Roku, and Apple TV.
Education Update conversed with Aulsondro "Novelist" Hamilton, also known as rapper Emcee N.I.C.E. about the original series premiering on Netflix, content of the show, and the cast.
Education Update: How does it feel when people say "You made history when the "Da Jammies" premiered on Netflix?
Aulsondro "Novelist" Hamilton: The historic part of this achievement hasn't resonated yet because I'm still living in it as we speak. It's an amazing feeling that you made history but I'm constantly creating content that will change people's lives. I'll probably look back 10 years from now and say, "Wow, I'm apart of history now." I am motivated that I am a catalyst for other African Americans who want to create material that is unique and authentic. This accomplishment makes me want to appreciate and live life more and more.
EU: When did you start working on the series "Da Jammies?"
AH: I started working on the series with business partner, William "Dolla" Chapman II. We were playing Madden one day and we were thinking about creating a television show for kids. We want to make a show that blends well; we started thinking about the shows back in the day like "Fat Albert." Those types of shows had substance and meaning and so, we wanted to create a series that was truthful and real. The series is for today's society because it's diverse with culture because we're singing, dancing, rapping, and acting. We are including the R&B hip-hop swag in the children's musical comedy.
EU: What are some of the topics you highlight in the series?
AH: Before we decided on certain topics, we needed to do research and figure out what's going on in the world today. I couldn't dive into those topics without further knowledge on the subject. We knew obesity is a big issue in schools and they cut back on some processed foods. Bullying is also a number one topic in everyday schools. People are losing their lives from bullying and the children are getting younger. The themes are also homelessness and self-awareness.
EU: How did you select the cast members for the series?
AH: We have a great cast for the series. We realized that we needed seasoned actors because we knew that they can take it to the next level. We needed urban legends in acting who understood the vision for the "Da Jammies." The chemistry was just amazing because each actor brought personality and creativity. We have Darius McCrary from "Family Matters," James Avery from "The Fresh Prince of Bel-Air," Kel Mitchell, Kurtis Blow, Yolanda "YoYo" Whitaker, Tiffany Haddish, Dorien Wilson, Kym Whitley, Shane Tsurugi, Al B. Sure!, and Rodney Perry.
EU: When should we expect the second season of the "Da Jammies?"
AH: Actually, we're working on the finishing touches to the second season. The second season would be different from the first one. We would include the latest dances and styles in the season. We would still mention heavy issues in the series and include new music. We are still catering to the "Da Jammies." Each main character will have an album under their belt.
EU: What was your overall purpose of creating the series?
AH: When we created the series, we wanted to educate children and adolescents about life. We want them to know that we understand what they're going through. We also want them to know that there are consequences for every decision you make so think wisely. However, there are also solutions to situations that don't have to end in destruction. We want viewers to strike conversations with their children after they watched the series. People need to come together and be unified instead of having a competitive nature about everything. I want kids to know that they can move beyond fear and be great. #