WOMEN SHAPING HISTORY 2018


What Do We Ask of Our Teachers?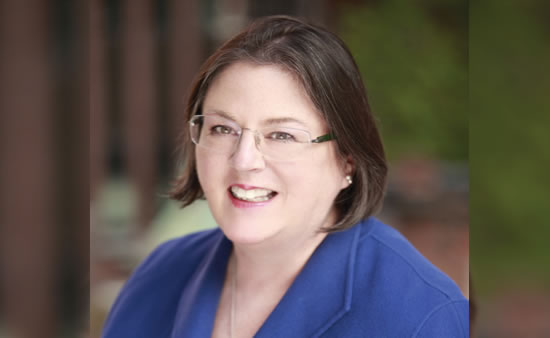 Mary Driscoll, Ph.D., Interim Provost & the Harold Kobliner Chair in Education, The City College of New York
This is an extraordinary moment in our national debate on education. In the wake of yet another horrendous act of gun violence in a school, the students affected are putting all who bear the responsibility for creating a safe space for them on notice: No More. Never Again. As we scramble to craft better policies for guns and mental health screening and school safety, the country's elected leader has argued that the solution is to arm teachers, compensating them for their efforts to become proficient enough at manipulating weapons so that they could safely 'take out' a shooter.
As a long time educator who has served in higher education programs that prepare teachers and leaders, my initial response to this last proposal is simple. The ethic of care that brings so many educators into the profession may in fact be incompatible with the kind of driven focus that prepares one to annihilate another human being, even when that individual poses a grave threat to those in our care. That is not to forget that in violent incident after violent incident, teachers, school staff and administrators have demonstrated extraordinary courage. They have intervened directly, and gathered into their care (in classrooms and closets and ushering to safety) the frightened students who have looked to them for direction.
On a personal note, my response is also colored by my recent experience (so common to so many of us) managing the disposition of a family member's belongings after her recent death at 94. A school teacher by profession, whose small town girlhood led to a college degree (still unusual for teachers in 1945) followed by a 35 year teaching career, she retired to life of robust volunteerhood thirty years ago. She left a legacy of photos, letters and other materials from that career that it has been my privilege to review. Speaking to me from across sixty years I find these mementos (a sort of time capsule of a teacher's career) both incredibly poignant and quite helpful as I consider this latest debate.
The pictures of an elegantly dressed, 'professional' young woman at her junior high school desk in 1948; the Fifties' yearbooks that attest in glowing terms to the personal attention the students have received from their teachers; the correspondence extending forward for decades after graduation, detailing gratitude for a special kindness or lesson at critical time: this is more than just personal testimony about one twentieth century teacher, however special. These artifacts demonstrate to me anew that we have always expected our teachers, and especially our public school teachers, to be more than other humans. The comments are addressed not just to a person, but to an individual who is ably enacting the critical role of public school teacher. We want, and have always wanted, teachers who embody our aspirations for their students, who serve as role models, and beacons, and who act in such a way that the shadow cast leans long into the lifetimes they have touched. We entrust to them that most important of societal and familial tasks, the care and education of our children. Regardless of how real our commitment is to supporting teachers, we continue today to ask them to meet this near impossible standard. Asking teachers to serve in this role may be unrealistic, but it is a goal worthy of our best aspirations as a society.
To the students of Parkland, I say well done to have shaped the conversation in such a way as to focus the responsibility for your care broadly on the rest of us. We must shoulder it and work with you to fulfill the promise of "Never again." To the leader who calls teachers to arms, I suggest that freighted with our expectations for preparing the next generation, teachers already embody an ideal of practice demands our respect and support. Bonus compensation tied not to this task, but to weapons training, will continue to miss entirely the fact that daily we already ask --and expect --our teachers to be larger than life. #