WOMEN SHAPING HISTORY 2018


Dr. Christine D. Cea
NYS Board of Regents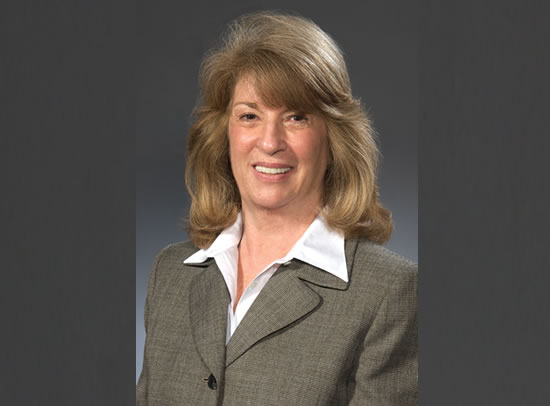 Dr. Christine D. Cea, NYS Board of Regents
1. WHAT HAS INSPIRED YOUR CURRENT CAREER PATH?
My career path was influenced by two very disparate events. One was a social movement and the other more personal.
The 1960s and 70s brought with it the Woman's Rights Movement and the promise of new possibilities for women. Equal rights coupled with equal opportunities placed emphasis on careers and higher education, and more and more women found their place in the workplace and on college campuses.
I was a stay at home mother of two young children at the time. My youngest had been diagnosed with severe intellectual disability. Inspired by the women's movement and my desire to learn all that I could to help my child, I returned to school to complete my undergraduate studies in Psychology. Graduate school and a doctorate in Applied Developmental Psychology followed, with an emphasis on ethics and the just treatment of persons with developmental disabilities.
Today, both my research and my advocacy continue to focus on the education, wellbeing, and equal opportunities for persons with disabilities and their families.
2. WHAT ARE SOME OF THE GREATEST CHALLENGES YOU'VE FACED? HOW DID YOU OVERCOME THEM?
The acceptance that ones child will have a lifelong disability is a great challenge. The field of disability as we know it today was in its infancy back then. Information for parents was scarce and services were almost nonexistent. Institutionalization was encouraged. My decision to return to school was to learn all that I could about disabilities and their causes, and the societal influences that impacted the daily lives of persons with disabilities and their families. I wanted to become an advocate for social change. "Knowledge is power," wrote philosopher Sir Francis Bacon in the late 1500s. Indeed, it is. Knowing has provided me a perspective and the ability to influence social and educational policies pertaining to persons with disabilities.
The second challenge I faced was actually going back to school. As any adult who has returned to school knows, making this decision is a challenge in itself. I had been out of school for many years and wondered whether I still had the skills needed to obtain a degree. I did. Graduate school followed and was particularly demanding, as was completing the dissertation research. Raising two children at the same time, and tending to their individual needs, was an additional challenge. Juggling these responsibilities called for many late nights working on my research and a husband who picked up the slack.
3. WHAT ARE SOME OF THE ACCOMPLISHMENTS YOU ARE MOST PROUD OF?
Not in any particular order:
• Becoming a strong advocate and recognized leader in the field of disability.
• My appointment to the NYS Board of Regents in 2009 that allows me the opportunity of helping to set policies in education that provide equity and opportunity for students across New York State, including those with special needs.
• Raising two great kids who are now happy adults.
• Making a difference.
4. WHO HAVE BEEN THE MOST INFLUENTIAL MENTORS IN YOUR LIFE?
I have been fortunate to have several mentors in my life. An undergraduate professor in Psychology at CUNY was particularly supportive and provided the positive reinforcement I needed to succeed. I remember her asking each of her students to imagine where they saw themselves in 5 years. This thought provoking question had only one response for me, "In graduate school, of course!" The other person who had great influence on my thinking mentored my dissertation at Fordham University. She is an expert in the field of ethics and underserved populations — a topic that was near and dear to me.
Others inspired me as well. The parents (mothers in particular) of children with disabilities from past generations have been the strongest advocates for social change for their children. These women helped close institutions and helped to shape the life experiences and the freedom that people with disabilities enjoy today. Through their advocacy, they have set examples for the present and future generations.
5. WHAT WOULD YOU DESCRIBE AS A TURNING POINT IN YOUR LIFE?
Certainly the decision to return to school was a turning point for me. Obtaining a doctorate opened the door to opportunities that would not have been possible without it.
6. WHAT ARE YOUR GOALS FOR THE FUTURE?
To continue doing what I started out to do, make lives better for persons with disabilities and their families; mentoring others; enjoying my time with my family and close friends. #