Where There's a Wills, There's a Way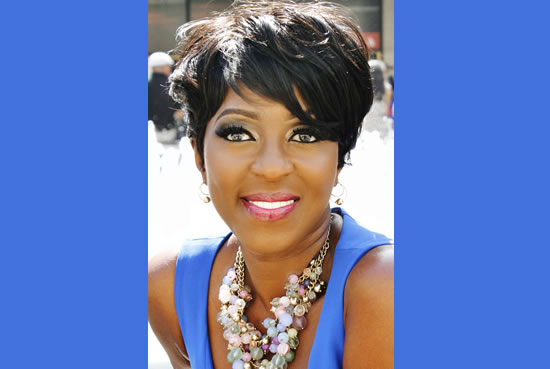 Cheryl Wills
At New York Spectrum News 1, producers, studios, and even parent companies come and go. However, one constant throughout the network's 25 years on air is anchorwoman Cheryl Wills. She is as much of an institution at NY1 as NY1 is to the city it calls home. During her tenure, she's interviewed everyone from fashion designers to doctors and presidents, addressed the General Assembly of the United Nations, contributed to documentaries, written books, and accepted many an award - all with ease. With a resume and accolades like hers, it would be easy for Wills to sit back and relax.
That is, if she wanted to. But after more than two decades of helping to build the network to where it stands at the top of the local news food chain, Wills, 50, is ready to take on even more. In January of this year, she introduced her loyal viewers to her new program "In Focus" a weekly show that congregates a variety of New York's power brokers at Wills' NY1 studio above Chelsea Market, delving into a different topic each week.
Wills gives us some of her precious free moments between on-camera appearances to show us around the NY1 studios. Dressed in her uniform of a TV-ready, jewel-toned sleeveless dress, she'll be there until midnight, which she says is typical for her. But, she's quick to acknowledge she's far from the last one to leave the office. "Their jobs are so demanding!" she says of the production crews that fill the office, even on a steamy Saturday in July. Wills' camaraderie with, and respect for, the range of staff, directors, producers and technicians is palpable. "I always look at those jobs and don't know how they do it." Wills is now, as proud as ever to be a part of their team. "NY1 has stayed true to its mission: By New Yorkers, For New Yorkers. It's all about what makes this city tick, and the issues that plague our city. That hasn't changed in 25 years, and I'm very proud of that and proud to be celebrating my 25th anniversary here."
In addition to this show and her regular reporting duties, she also makes frequent appearances at schools around the country to discuss her books, Die Free and its abridged children's version, The Emancipation of Grandpa Sandy Wills. Wills was compelled to write Die Free after learning about her family's history, an experience that left a lasting impact on Wills.
"Learning about my ancestry changed the trajectory of my life, and it has informed everything I do going forward." She said. "When I learned in detail what my family went through, all fear left me. "I was like, what the hell! Am I afraid about after what they went through? It changes you in a way that really humbles you, and I have never been the same and never want to go back. We are all here to be stars in our own right." Wills is deeply inspired by the struggle she knows was held by those who came before her. "When you realize you are a representative of people who struggled mightily, and died sometimes, with a foot on their neck, or never even knowing how to write their name... I think the first thing they would say is "Don't be afraid, do it for us. And that's what I hear every day - ' Do it for us. We never had a chance."
In particular, Wills says that learning about her family's history has given her a renewed intention when she speaks to students, reminding them that their own legacies are built on the backs of their relatives. "I tell them, stop walking past your grandparents as if they're a piece of furniture! Talk to them, and ask them who are you? How did you get here?" When she recounts these conversations with students, it is easy to see how passionate Wills really is about young people having the chance to harness the power of knowing their own histories.
"I always tell them, when they close the box on you, they're not going to say you owned a Benz, or a BMW. The first thing they're going to say is [who] you were the son of, or the daughter of. The first paragraph in every obituary is who sent you. It's the first paragraph because it's the most important one."#