GUEST EDITORIAL

The Culinary Institute of America: Experiential Learning for the Food World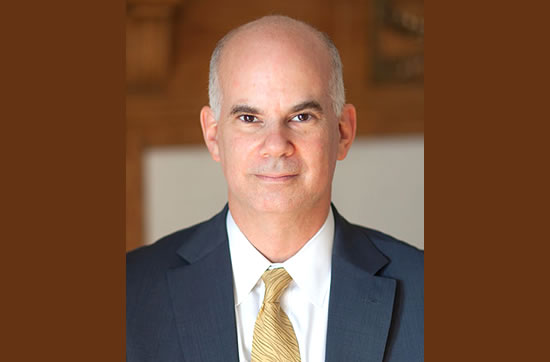 Michael Sperling, Ph.D.
Throughout its history, The Culinary Institute of America (CIA) has played a pivotal role in shaping the future of foodservice and hospitality education, and has had a significant impact on the growth and development of these industries. Widely recognized as the nation's—and likely the world's—premier culinary college, the CIA has an international reputation for excellence and accomplished alumni whose leadership, influence, and professionalism are a reflection of the continuing drive for educational excellence.
The CIA has an educational model that is unique in many respects and simultaneously quite similar to any other college or university. It is a specialized college, similar to NYC institutions like Pratt Institute or the School of Visual Arts, but focused around the food world. While the CIA began in New Haven in 1946 as a school dedicated to offering returning soldiers from WWII a great profession, it has evolved exponentially since. The college now has almost 3,000 students (equally female and male) and 170 full-time faculty over four campus locations, the largest of which is in Hyde Park, NY. Smaller branch locations are in Napa Valley, CA; San Antonio, TX; and Singapore. And just as the food world has evolved and expanded dramatically over the past 60 years, so has education at the CIA. What was initially a certificate in cooking developed into first-in-the-country associate degrees in culinary arts and baking & pastry arts. Twenty-five years ago, layered upon these degrees, a further first-in-the-country option was added for a bachelor's degree in culinary arts management. At present, in addition to the associate degree programs, the CIA has bachelor's majors in Food Business Management, Hospitality Management, Culinary Science, and Applied Food Studies.
A distinct hallmark of a CIA degree is the depth of experiential learning. While most colleges and universities feel distinguished if 5-10% of their education is experiential, at the CIA that figure is well over 50%. Students learn to put together basic and applied concepts and techniques through a combination of classroom lecture and kitchen/laboratory exploration and repetition. This creates a powerful and motivated learning environment for students.
Among many other unique features of a CIA education are the following:
• More than a quarter million visitors each year enjoy the Hyde Park campus, experiencing a meal at one of its five public restaurants, all of which are themselves student-staffed "classrooms."
• A variety of food enthusiast classes are held throughout the year, and include one-day Saturday classes, as well as two-to-five-day topical Boot Camps.
• The Hyde Park campus buys more than a half-million dollars each year in local produce, dairy, meat, eggs, honey, and syrup from dozens of local farmers, supporting Hudson Valley agriculture and providing quality ingredients for students to work with.
• Through the annual Menus of Change conference, a partnership with the Harvard T. H. Chan School of Public Health, the CIA is quietly affecting the way we eat.
• Dozens of colleges, healthcare institutions, and restaurant chains are adapting the conference's principles to incorporate healthier plant-forward recipes on their menus, with meat playing more of a supporting role.
• The result is that consumers are experiencing "stealth health," enjoying tasty, innovative dishes they don't even realize are better for them.
• By incorporating these principles into the curriculum at the college, tomorrow's chefs and industry leaders are learning to take responsibility for the health of the dining public as well as the environment.
The CIA's experiential learning model has a long history of achievement. Thousands of alumni have gone on to successful careers, including television stars like Anthony Bourdain, Cat Cora, Duff Goldman, and Maneet Chauhan. With others, you know their work, if not their names. For example: Blue Apron co-founder Matthew Wadiak, food truck pioneer Roy Choi, and Dan Coudreaut—who, as head of culinary innovation for McDonald's, has been called "the most powerful chef in America."
I invite you to learn more about the education programs at The Culinary Institute of America at www.ciachef.edu. #
Dr. Michael Sperling is the Vice President for Academic Affairs at the Culinary Institute of America.