New Hope for Children with Autism Rises in the Bronx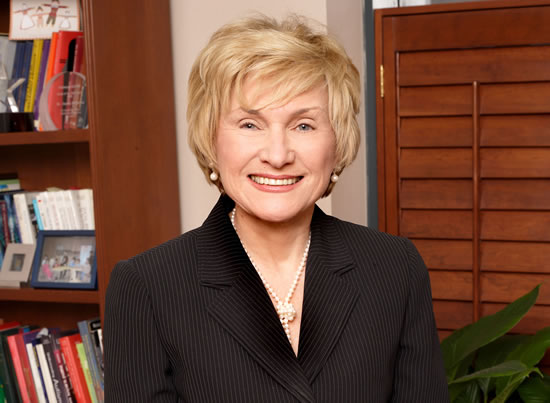 Dr. Cecilia McCarton
With the opening of the McCarton Achievement Center scheduled for the first quarter of 2018, the Bronx will finally have a local resource dedicated to supporting young children with autism and their families. While the American Academy of Pediatrics, the Surgeon General, and the National Council on Education agree that early intervention services are the most effective means of treating children with autism, far too many children don't have access to early diagnosis and services. On average, children from low-income families, Latino, and black children receive their autism diagnosis years later than other children, which increases the likelihood that they will regress developmentally, potentially leading them to stop talking, crawling, making eye contact and even walking. In New York City, these disparate statistics are especially troubling in areas like the Bronx, where the state's Early Intervention Program has the lowest success rate in getting children from the referral stage to the evaluation stage. The Bronx also lacks center-based early intervention programs designed specifically to meet the needs of children with autism.
"All children deserve access to the treatment and education they need to meet their full potential," says Dr. Cecelia McCarton, Founder of Manhattan's McCarton Center for Developmental Pediatrics, McCarton Foundation for Developmental Disabilities, McCarton School for children with autism, and Children's Academy for children with speech and language learning delays. "Access to high quality therapies and education shouldn't be predicated on family income."
Over the past two years, Dr. McCarton and her team at the McCarton Foundation have raised 85% of the budget they'll need to bring the McCarton Model to children from low-income families in underserved communities in the Bronx. The McCarton Achievement Center, which will be the borough's first early intervention center designed specifically for children with autism, will offer evaluations, center and home-based education and therapy. Ahead of their 2018 launch, the McCarton Foundation team is building awareness about their resources and has forged relationships with their Post Road neighbor Metro Community Health Center, as well as community organizations throughout the borough.
Learn more at www.mccarton.org.
Whitney Loy is the Managing Director of the McCarton Foundation.