Dr. Margaret Cuomo Moderates Panel at JCC Manhattan on the Brain and Body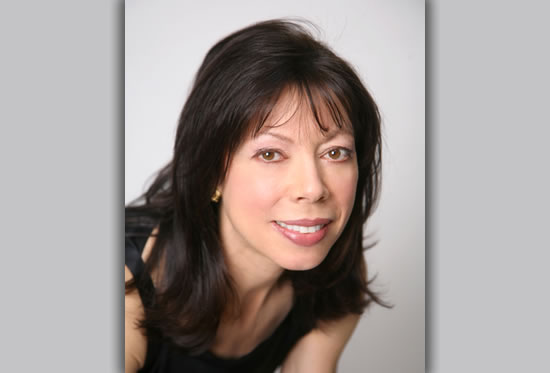 Recently, the Jewish Community Center Manhattan hosted Fall Open House: Total Health for Body + Brain. A partnership with the Dana Foundation and New York-Presbyterian Hospital and Weill Cornell Medicine, the day-long event brought together a variety of the nation's top experts in the health of the brain and body.
The highlight of the event was the keynote presentation: Successful Aging + Your Brain. The panel included three highly-regarded experts including Matthew E. Fink, MD, Neurologist-in-Chief, New York-Presbyterian and Chairman, Department of Neurology, Weill Cornell Medicine; Wendy A. Suzuki, PhD , Professor of Neural Science and Psychology, Center for Neural Science, New York University and Charles Mobbs, PhD, Professor of Neuroscience, Geriatrics and Palliative Medicine, Mount Sinai School of Medicine. The moderator was Margaret I. Cuomo, MD. Dr. Cuomo is a radiologist and staunch advocate for the prevention of diabetes, heart disease and cancer. Her book "A World Without Cancer: The Making of a New World and the Real Promise of Prevention" was recently made into a series for PBS.
The one to speak was Dr. Mobbs , who provided an overview of brain's capabilities and functions, with a focus on the cognitive, and how these change during the aging process. He explained that as aging occurs, cognitive functions tend to suffer. A classic example is the "tip of the tongue" phenomenon- when one knows a word or a person's name but just cannot remember what it is. Processing and episodic will also see a slowdown as one ages. However, happiness actually tends to improve with aging and procedural functions, i.e. how to ride a bike or how to swim, rarely get lost.
Dr. Fink continued the discussion by turning the focus to the conditions that cause much of the slowdown of brain function. He explained that over the last 50 years, there has been a marked improvement in how humans survive as they age. While we are able to recover from conditions such as heart attack, stroke and cancer, we are also subjecting ourselves to brain-related disorders. There are five common brain disorders that we, as humans, suffer from that are age related: Strokes, which affects over 5 million people, Alzheimer's (5 million as well), Traumatic Bain Injury (2 million), Epilepsy (2 million) and Parkinson's Disease (1 million). Many of these disorders emerge due to slips and falls. The byproduct of these conditions is commonly referred to as dementia, which is not a disease in itself but a state of cognitive impairment that go far beyond memory problems and encompass a general inability to take care of ones self.
Dr. Fink stressed that reducing risk factors for stroke is one of the most helpful and important steps one can take to ward off brain-related conditions. Taking steps to reduce ones cholesterol or change ones diet as well as exercise and not smoking would have a dramatic effect in reducing the risk for stroke.
Dr. Sazuki echoed this. She said that the "single factor that will have the most transformative effect on brain health" is physical activity. Exercise is the only lifestyle change that produces brand new brain cells. The more brain cells one has in the hippocampus, the better off to fend off the conditions that come at advanced age. Exercise has the ability to stimulate levels of neurotransmitters like no other activity which is why it is incredibly beneficial.
Overall, the keynote presentation painted an enlightening picture of the brain and aging and presented helpful advice.
#