GUEST EDITORIAL


How to Approach Learning Differences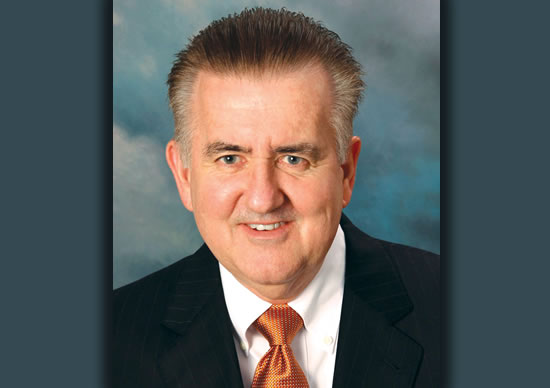 George J. Hagerty, President, Beacon College
At least one in 10 of an institution's students has learning and attention issues and, according to the most recent national data, likely faces a 29 percent probability of graduating in six years. Addressing related challenges will increase graduation rates and have a life-altering impact on such students and ultimately their influence on society.
Students with learning and attention issues may also fit into other recognized categories such as first generation, underprepared, minority, or low-income. Services for those groups may help students with learning and attention issues, but they are not enough.
Boards can help increase graduation rates and change lives by paying attention and supporting the institution's efforts on behalf of students with learning and attention issues.
At an interview dinner with the search committee for my first college presidency, I asked about students I had often seen as a faculty member—those with learning disabilities, attention deficit hyperactivity disorder (ADHD), and even autism spectrum disorder (ASD). I inquired, "How do you address students with learning disabilities?"
The board chair quickly responded, "We don't have these students." At the risk of losing a job, I politely assured him that the college was almost certain to have such students. I had seen evidence that very day. Soon after, as the new president, I found the same diversity of learning differences I had seen elsewhere.
You may not even know these students are on college and university campuses. Educators and their families know them as smart kids who live with "an island of challenge." The students' common feature is that they learn differently. From their earliest years of grade school, they have been both inspired and haunted by one abiding desire: to learn like everybody else.
For the now emerging adults entering college who have likely traversed an uncertain, even sometimes unfriendly, K–12 arena, they and their families wonder anxiously whether the preparation and workarounds of the past provide the "right stuff" for college success. American colleges and universities weigh similar questions each year as just one element of an applicant's mission-preparedness and academic profile. If national student outcome data is any indicator with respect to these undergraduates, higher education is at an unhealthy distance from where it wants to be.
Students who learn differently are a disparate crowd. At the collegiate level, they are too frequently misclassified as underprepared or immature students. The cause of their challenges is, however, organic, and likely was determined through a psychoeducational evaluation at some point in their K–12 experience. These students may be diagnosed with a specific learning disability (e.g., dyslexia), ADHD, or ASD.
Intellectually, these entering collegians span a range from high to low-average. Let me say that again another way: Learning disabilities have nothing to do with intelligence. Helping students with learning and attention issues (LAI) succeed does not mean watering down the curriculum. It means using different teaching strategies because they learn in different ways.
Depending on the definition of learning disability, estimates are that 7 to 12 percent of all undergraduates qualify. Since many do not admit to or even know of their disability, the proportion may be much higher. Some of them had inadequate K–12 preparation and some have difficulties that make it harder for them to persist. Moreover, it appears that LAI students are a growing segment of the undergraduate population.
As Catherine Morris reported in a 2014 Diverse Issues in Higher Education article, "Over a 15-year period (1990–2005), the rate in growth of students with learning disabilities (20 percent) eclipsed considerably the same rate of growth for the general student population (8.5 percent)." She further noted that our most recent national data reflects that 45 percent of LAI students are entering postsecondary education upon high school graduation. A recent national study confirms the enrollment growth trend, adding, "We see growth in all types of schools."
The same national study reported a dismal 29 percent six-year degree completion rate for LAI collegians in 2009. Only consistent and responsible action by those entrusted with setting policy and implementing it on our campuses can move the needle measurably for the growing LAI population.
Cautious, college-ready LAI students and their parents know full well that all institutions of higher education do not share similar records of success with students with learning differences. Increasingly, these students and their parents are asking the crucial questions boards and institutional leaders should ask themselves:
What are the four- and six-year graduation rates for students with LAI and other learning differences?
How many professional staff support the academic success of these students and what are their qualifications and caseloads?
How accessible is the staff?
How welcoming and accommodating are the classroom and campus environments to students who learn differently?
How does the institution empower its students with disabilities to advocate for themselves?
Do appropriate faculty and staff members understand best practices in helping students with learning disabilities?
How does the institution work with parents and students during the enrollment cycle and after enrollment?
From the research on K–12 systems that effectively educate LAI students, we know quite a bit about what instructional strategies and spaces are best suited to the learning profiles and instructional preferences of these students. The holistic approach to student learning, multi-modal delivery of instruction, and mastery-based approaches can benefit all students, including those with LAI. Ensuring that appropriate campus personnel are trained and receptive to students with learning differences is essential.
In addition to classroom strategies, the National Center on Learning Disabilities (NCLD) reports that students exiting high school generally fall into one of three classifications: navigators, copers, or strugglers. Of the numerous factors measured, NCLD found that 83 percent of the variation by which students were categorized was based on three variables (referred to as "drivers" in the NCLD study): (1) availability and access to an influential adult role model, parent, or mentor; (2) degree of self-knowledge and self-advocacy; and (3) the extent to which the student felt part of and participated in a community.
Not knowing how their differentness might affect either institutional or personal relationships, it's not so surprising that only 17 percent of undergraduates with learning and attention issues seek out specialized accommodations or support services once on campus. A university culture that openly welcomes students with learning disabilities is more likely to know who they are and be able to help.
PREPARING THE WAY
Beacon College is the nation's first accredited baccalaureate institution devoted exclusively to the undergraduate preparation of students with learning differences. It is a traditional liberal-arts college where students learn via multi-modal instruction, with a structured and readily accessible system for academic and developmental support. Our persistence, graduation, and post-degree employment and graduate study rates substantially exceed the average national measures for all undergraduates not because Beacon is specialized, but because it is focused. This focus embraces high expectations, universal design, training, and ongoing support of our faculty and staff, and the channels of communication among professors, learning specialists, students, and even parents.
Beacon's most significant contribution to understanding how to serve students with LAI is that success does not demand a deviation from or "watering down" of values, traditions, expectations, or the standards of academe. Each institution's distinctive mission and curriculum set the content and expectations for student mastery among disciplines. The change is not "what to teach" but "how to teach it" and "what supplementary academic assistance will best support the greatest number of students."
Here are five of the more important lessons from Beacon's journey:
Know your institution. Ask for data on the numbers and outcomes of students with learning and attention issues. Ask how students are encouraged to self-identify and what happens when they do. Find out what services are available for them and how faculty are prepared to support them. Include improvements in your strategic plan. How satisfied are they? In line with the new NCLD study, do the students have a mentor, a community, and ways to understand themselves better?
Ensure that the institution is both welcoming and honest with students who learn differently. Prospective students need to know the level of rigor in a given program and the likely availability and opportunity for daily support should a student's needs demand it. The more candid both students and institutional representatives are before and during enrollment, the more positive the outcomes will be. Do your admissions personnel have the answers, and do they know how to encourage candor?
A "fading scaffolding" model is advantageous. Scaffolding is the integration of support mechanisms designed to aid a student's efforts to master a curriculum. Support systems should start at the student's level of need and incorporate strategies to wean the student over time to achieve optimal independence. The process should help students better articulate their needs and advocate for themselves.
Foster a culture of acceptance. For undergraduates with LAI, campus culture is critically important. Expressions of interest, acceptance, and support from boards and institutional leaders reverberate throughout the campus and inspire students with learning disabilities.
Pursue a coherent strategy. Fostering diversity and doing the best for all students entrusted with our care and undergraduate stewardship is hard work and demands sustained attention. Boards can help their institutions assess how supporting students with learning disabilities fits with their mission and values and then (1) welcome LAI students within the context of a rigorous academic mission, (2) advertise the benefits of disclosure to students who may gain from accommodations, (3) express a commitment to the goals and standards of the Americans with Disabilities Act in a public voice, and (4) cultivate faculty and staff who are comfortable with universal design for learning and the need to accommodate learning differences, and are prepared to embrace high expectations for all students, regardless of their learning and behavioral profiles.#
Appeared in the September/October 2017 issue of Trusteeship magazine.
Reproduced with permission of the Association of Governing Boards of Universities and Colleges.
©2017 All rights reserved. www.agb.org