Chancellor Farina Kicks Off 11th Annual NYC Public School Survey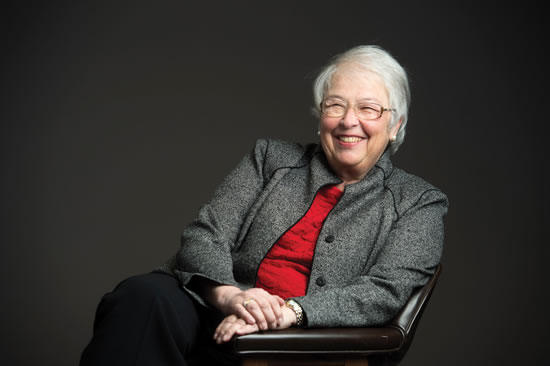 Schools Chancellor Carmen Fariña
Survey Available Online and in Print in 10 Languages to be completed by March 31
Schools Chancellor Carmen Fariña today kicked off the 11th annual NYC School Survey of public school students, parents, and teachers. The NYC School Survey is one of the nation's largest annual surveys and gathers feedback aligned to the research-based Framework for Great Schools from all members of the school community.
For the first time last year, over 1,000,000 New Yorkers participated in the survey.
"The NYC School Survey is a research-based tool that is essential to the success of our schools, which need the feedback of our families, students, and teachers to thrive," said Schools Chancellor Carmen Fariña. "I look forward to hearing from all members of New York City's educational community, as we work together to create equity and excellence in every school."
"Our analysis of the survey shows that it has become a stronger instrument in recent years," said James Kemple, Executive Director of the Research Alliance for NYC Schools. "High rates of participation among parents, students, and teachers is an essential ingredient for ensuring that the survey delivers on this promise to provide reliable, actionable information that schools and communities can use."
The 2017 NYC School Survey has been designed in partnership with the Research Alliance for NYC Schools, and continues to provide actionable information on school capacity that is aligned to the DOE's research-based Framework for Great Schools. The survey collects information about a school's capacity across six essential elements – Rigorous Instruction, Supportive Environment, Collaborative Teachers, Effective School Leadership, Strong Family-Community Ties, and Trust – that drive student achievement. Research has demonstrated that schools strong on the elements of the Framework are more likely to produce gains in attendance and student achievement. This research includes a new preliminary New York City analysis over the 2014-15 and 2015-16 school years that shows that schools performing well on most Framework elements are eight times more likely to substantially improve student achievement.
Parents of students in all grades have started receiving paper surveys this week, backpacked home in bright green envelopes or distributed at school events. Parents may also choose to take the survey online at www.nycschoolsurvey.org, where the DOE is tracking the number of online survey submissions in real time. Students in grades 6 through 12 will receive and complete their surveys in school, either on paper or online, while teachers will take the survey online. For the third year, Pre-K centers will also be participating in the survey. All survey responses are due by March 31.
The parent and student surveys are available both on paper and online at www.nycschoolsurvey.org in 10 languages: Arabic, Bengali, Chinese, English, French, Haitian Creole, Korean, Russian, Spanish, and Urdu. Results from the survey are included in each school's NYC School Survey Report, School Quality Snapshot, and School Quality Guide. #