WOMEN SHAPING HISTORY 2017


A Literary Giant Revisited: Zora Neale Hurston
From Alabama to Barnard College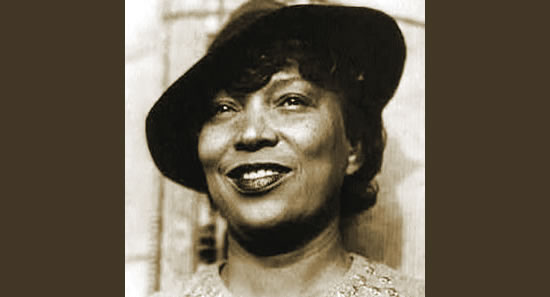 Zora Neale Hurston
Zora Neale Hurston, born in 1891 in Notasulga, Alabama, is considered one of the most important writers of twentieth-century African-American literature. She was an integral part of the Harlem Renaissance.
In 1918, Hurston attended Howard University, where she became one of the earliest members of the Zeta Phi Beta Sorority. At Howard, she co-founded Howard's student newspaper The Hilltop. In 1925, she was offered a scholarship to attend Barnard College. Upon her acceptance, she was the sole black student there. She went on to earn a degree in anthropology and eventually went on to pursue a graduate degree in anthropology at Columbia.
During this time, her literary career began to blossom. In 1925, when Hurston arrived in Harlem, it was the peak of the Harlem Renaissance. Her, along with Langston Hughes, Wallace Thurman and others referred to themselves as the "Ni**erati" and produced Fire!!, a literary magazine. In 1929, she moved to Eau Gallie in Florida and wrote Mules and Men, which was published in 1935.
The 1930's proved to be successful period for Hurston as she produced a plethora of well regarded short stories, novels and musical revues. Hurston's first three novels Jonah's Gourd Vine (1934), Their Eyes Were Watching God (1937) and Moses, Man of the Mountain (1939), were published. In 1937, she was awarded a prestigious Guggenheim Fellowship.
She was published in periodicals such as The Saturday Evening Post and The American Mercury in the 1940's and Seraph on the Suwanee, her last published novel, was published in 1948.
Upon her death in 1960, much of her work faded into obscurity until 1975 when Ms. Magazine published Alice Walker's essay "In Search of Zora Neale Hurston". This essay reinvigorated interest in the author and many posthumous honors were bestowed upon her.
A pivotal figure of African-American literature, she influenced writers such as Gayle Jones, Toni Cade Bambara, Ralph Ellison and Alice Walker and Toni Morrison, among others. #