WOMEN SHAPING HISTORY 2017

Rosemarie Sinclair: Council of Supervisors & Adminstrators, Assistant Director of Operations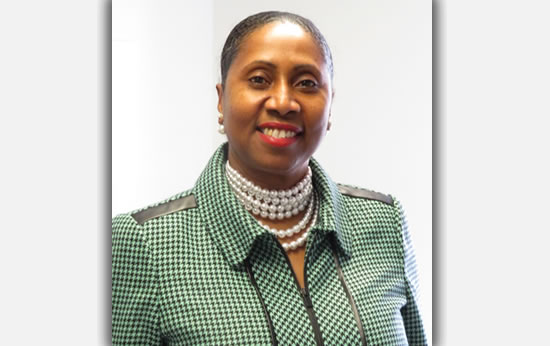 Rosemarie Sinclair: Ccouncil of Supervisors & Adminstrators, Assistant Director of Operations
What has inspired your current career path?
I came to the New York City Department of Education in 1987 to teach math at John M. Coleman IS 271 in Ocean Hill, Brownsville, but I ended up a science teacher due to an instructor shortage. Eventually, I earned a Master's Degree in Science Education, but I soon took the advice of my principal to become a school administrator. My father had urged me to embrace opportunity. Inspired by him, I received a post-Master's degree in School Administration, and served as an Assistant Principal at IS 271 for three years, then Principal for six.
When opportunity knocked again, I embraced it and moved to the Brooklyn Integrated Service Center, where I wrote grant proposals and managed grant funded programs in three school districts. Over my eight years as a grants manager, I secured more than $19 million in grants and managed close to $30 million in grants to various schools. I was able to do more good for more people than I had ever imagined I would.
Because I am a champion of the rights of school leaders, I became active with my union, the Council of School Supervisors and Administrators (CSA). Over the years, I served as district chair, assistant chair, and member of the Legislative Committee. In February of 2017, I accepted the honor of becoming Assistant Director of Operations with CSA.
What are some of the greatest challenges you've faced?
As a teacher, my greatest challenge was striving to motivate students to understand the importance of learning even though many of them came from situations where education wasn't embraced as a path to future fulfillment and success. I emphasized the importance and meaning of science in everyday life and convinced my students that it could be fun. Over the bulletin board in my classroom, I hung a plaque that said, "Science is Fun." I did all I could to establish effective routines and to organize classroom structures that fostered caring relationships with the students and helped them take learning seriously.
As a principal and instructional leader, I had to make sure my teachers acquired professional development strategies to be effective in the classroom. We hired consultants to train teachers on site, and brought in tenured teachers to coach novice instructors.
My assistant principal and I conducted formal and informal observations of all teachers and staff members. Pre- and post-observation sessions were held with teachers to make sure they were following our school plan.
As a grant manager, my challenge was to work closely with school administrations, community based organizations and vendors to organize school day and after school programs. I also coordinated parent workshops and teacher training sessions. This required meeting with all stakeholders to design programs which met the needs of the school and students coupled with creating standards by which the programs could be evaluated.
What are some of the accomplishments you are most proud of?
I was privileged to be able to bring programs to a wide variety of schools and to make sure students had the materials they needed to take full advantage of them. I consider my major accomplishment to be working with teachers to help children understand they can reach their potential. I treasure helping teachers move our students to the next level. I also value working with the community to enhance our schools.
I am particularly proud that, through my administration of the district grant office, I was able to bring millions of much needed dollars into my districts.
I am also honored that, as president of the Black Caucus of the CSA, I have been able to breathe new life into this most important organization.
Who have been the most influential mentors in your life?
My late parents, Donahue and Sybil Sinclair, were and continue to be the main influences in my life. They used their money, time, patience and love to inspire me and move me to where I am today.
What would you describe as a turning point in your life?
Becoming a teacher was a major turning point in my life, because I suddenly saw how desperately students needed help and encouragement where they had not had any before. And many of them needed love. I had always thought I was a giving person, but once I became a teacher, I saw what giving was really about.
What are your goals for the future?
My goal is to continue to have a positive influence, directly and indirectly, on the lives of our city's school children and the people who serve them, particularly the school safety agents, Early Childhood Center directors and other Department of Education employees with whom I work with in my present position. #