EXCLUSIVE INTERVIEW
Dean Michael Middleton, Hunter College, School of Education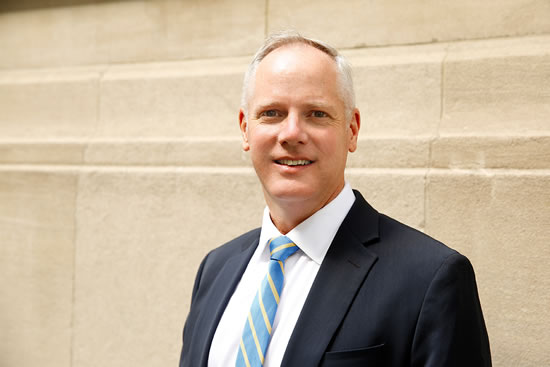 Dean Michael Middleton, Hunter College, School of Education
Q. With a new US president at the helm, what do you think the education landscape should emphasize?
I think about the educational landscape from two perspectives – policy and practice. These two areas are interrelated, and both policymakers and practitioners can take action in the coming years to support the success of individuals, families and communities.
There are critical policy issues for us to grapple with as a new presidential administration begins, as there are with any transition of leadership. Three important areas in which educators need to take a strong role in advocating politically for policies that support the achievement and well-being of every child are early education, enhancing the profession of education, and increasing resources. First, we need to create policies that create more opportunities and support for our youngest children. High quality early childhood education is one of the most cost effective ways to support future success. Next, we need to advocate for policies that enhance, not diminish, the professionalism of educators. Advocacy for teachers includes focusing on support for high quality educator preparation and providing teachers with the resources and autonomy to act in the best interest of their students. Finally, it is critical importance that we advocate for increasing funding and resources for our public schools and direct resources to the neediest communities and children. Because economic and educational success are closely linked, policy makers can be reminded that better public schools create a strong economy and a strong economy creates better schools.
On the level of educational practice, there are several long-standing challenges for educators to continue grappling in the coming years. It is vital that we focus on creating cultures of high expectation and engagement for every child in order for them to achieve at their fullest potential. Creating that strong academic climate also depends on supporting teachers, counselors and administrators who work with children every day to adopt innovative and effective practices. We need to find ways to honor their professionalism and provide them with the resources and autonomy to act in the best interest of their students. Finally, a critical need in practice is to transform classroom and school pedagogies to meet our society's advancing knowledge and technologies. As our world changes rapidly, schools and classrooms need to evolve as well to incorporate those technologies, create technologically literate citizens and prepare our youth to be informed, engaged citizens.
Q. What do you think your main challenges will be and how do you plan to address them?
Leading a School of Education in a public university during times of decreasing resources, major societal change, and a shifting view of the education profession comes with several challenges. One area of focus for me is to grow and evolve our academic programs and research to meet the needs of our communities and the education profession.
It is vital that Schools of Education be involved as partners with our local communities, not simply as residents. Our faculty and students have knowledge and skills that can improve our schools and communities as well as advance our students' education when we work in partnership with them. Effective partnerships that benefit both the School and the community rely upon improved communication and responsiveness. As a newcomer to New York, I have to take the time to learn the educational landscape in the city and meet educators, educational policymakers and families. Within our School, I also need to work with our faculty and staff to continually improve our programs so that we graduate students who are ready to meet the challenges of a complex city that has amazing assets and resources and is rapidly changing with greater economic, racial and linguistic diversity. Our faculty members also need to be engaged and supported in focusing their scholarship and research on questions of importance to our local communities. A second major focus is to maintain a focus of continuous improvement in our School. As our understanding of professional preparation changes to include innovations such as teacher residency programs, support for new teachers in their first few years in the classroom, and using technology to support strong preparation, our School must evolve to adopt those innovations.
Q. What is your take on the increasing presence or reliance on technology to complement or reinforce classroom instruction in various disciplines?
The technological changes in our society are advancing rapidly and have an impact on the way we think, learn and teach. One amazing aspect of technological advancement is its power to generate new knowledge and products by bringing an expanded world of ideas and information into classrooms and schools. However, we also know that having technology and technology products is not sufficient for improving student learning. The assets of technology are only realized when they awaken the imagination, creativity and motivation of our youth. Leveraging those technological assets requires shifting our pedagogies to emphasize problem solving, design-based thinking, critically consuming knowledge and community-based learning in classrooms. In this way, our students can use technology to better understand real world phenomena, to investigate and report on compelling issues and problems and to generate and communicate new ideas to inform and improve our lives. #