Police Education in the 21st Century: Atlanta & Los Angeles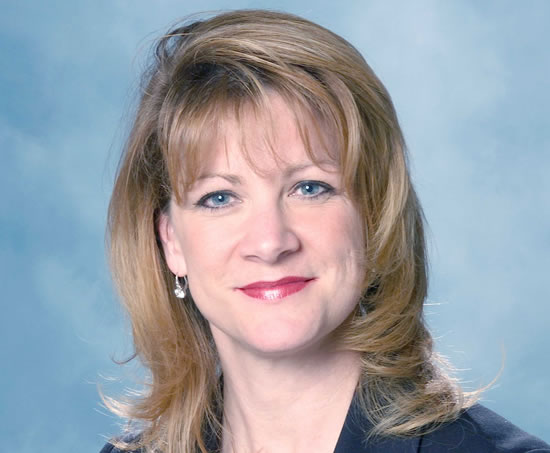 Violence between police and citizens: Is there a remedy? In this issue, Education Update explores the ways in which education may help ease the tensions in our society between police and citizens. We spoke to the heads of the Atlanta and Los Angeles Police Departments in an attempt to understand the issues at hand and how education may be a useful tool in spreading compassion and empathy?
Two thousand years ago, the Roman poet Juvenal asked, "Who will guard the guards?" Today we are asking a different, although no less important question: who will teach the guards? We looked at the process officers go through with the Los Angeles and Atlanta Police Departments. We spoke with Luann P. Pannell, Ph.D., Director of LAPD Police Training and Education since 2006, and Officer Lukasz Sajdak of the Atlanta PD Public Affairs Office.
The State of California requires 644 hours—or four months—of training before officers can be certified. The LAPD exceeds this amount, reaching a total of 912 hours, which takes recruits up to six or seven months. But Dr. Pannell stressed the fact that classroom-based learning is limited. "We don't just teach a class," she said. "We teach a way of thinking. We're a scenario-based academy, not a lecture-based academy. We need to push the application rather than the theory of policing, because that is what matters in the moment."
But in this particular moment, the concept of what matters and to whom is a hot-button issue. Some say Black Lives Matter; others say that all lives matter, a statement so general it is hard to separate the theory from the practice. For the LAPD, what matters is producing officers with a holistic approach to policing that are prepared for any and all scenarios—even those that may not exist yet.
"One of the challenges we looked at in 2008, when we revamped everything, was how to create officers that succeed in five, ten, twenty years. We have to evolve to meet the demands of crime that don't even exist yet. And so we put a big emphasis on critical thinking and problem solving," Dr. Pannell said.
The system the LAPD uses to teach their officers these critical thinking and problem solving skills is called CAPRA, which stands for Client, Acquire and Analyze, Partnership, Response, and Assessment. The first step is to figure out who the client is. Are they native speakers of English, or is it their second language, and how may that language barrier affect communications between officers and citizens? Is the client young, or of a certain racial background, or LGBT, and how will these various diversities impact policing procedures? The next step, Acquire and Analyze, requires officers to use their critical thinking skills to first Acquire information about the situation and next to Analyze that information. Next is Partnership, a core value of the LAPD. "We want officers to include the element of partnership in all that they do," Dr. Pannell said. The LAPD, while often the first responders to a crisis, are not the only actors involved. Oftentimes a situation requires a partnership with others. Mental illnesses require the help of people in other departments, and homelessness often requires multiple agencies. Police are trained to recognize that they cannot do everything by themselves. Once these steps have been completed officers are free to Respond to the situation at hand, and afterward to Assess how their interaction went—and how it could be bettered. Dr. Pannell said that CAPRA is a fluid mantra that allows officers the freedom to determine the correct response to situations, not something that is set in stone. "Critical thinking means you don't always have to start in the same place," she said.
Another critically important lesson for the officers is how to control and de-escalate a situation that is in danger of not being contained. Dr. Pannell stressed that, although the LAPD may not have always used the term "de-escalation," they have been teaching skills regarding it for a long time. But she was quick to point out the limitations of the word. "De-escalation is a two-dimensional term in a three- or four-dimensional environment," she said. The challenge of the term "de-escalation" is that it gives out the idea that things go either up or down, when in reality the fluid and dynamic situation in which officers are involved can go sideways and left and right. "I can teach officers the safety component," she said, "but only the public can do the public component."
The idea seems simple enough, but the public is not a unified mass. Rather it is an amalgamation of different people, diverse backgrounds, and wildly varied experiences. How else could Dylann Roof, a white man who allegedly slaughtered nine people at a church in Charleston, be arrested without harm in a police-issued bulletproof vest, while Eric Garner, a black man suspected of selling loose cigarettes on a street corner, was choked to death during an arrest? The problem is one of biases, and it is not one that has been overlooked by police departments. "How do we get over biases?" Dr. Pannell asks. "We need regular contact with each other—and it depends on the contact, whether it reinforces or diffuses bias. It depends on what kind of model is being used. LAPD no longer uses the DARE program, but what it did allow was for officers to be in the classroom and having conversations and relationships with high school students rather than interactions on the street. It is crucial for there to be a mentorship element involved."
This practical, hands-on approach to training is present in every facet of the LAPD's process. Dr. Pannell prefers officers to learn from experience. "75 Powerpoints does not a good training make. Learning the radio is an auditory function. How else can you learn that except by listening? So we give them radio tapes. We try to look at the modality. We rely on subject matter experts who have been out in the field, but they have to go through our system of training the whole officer and the whole team. After all, we train in a team, by a team, to be a team."
The Atlanta Police Recruits complete a comprehensive training program comprised of 880 hours (22 weeks) of Basic Law Enforcement Training, more than double what the State of Georgia requires. In addition to this, the recruits undergo 480 hours (12 weeks) of Field Training, which prepares them for their roles on the street. After 1360 hours (34 weeks) of training, the recruits are ready.
There are a number of Functional Areas, training modules which focus on specific situations or knowledge that the recruits must know. Many are required by the State of Georgia—Interpersonal Communication/Cultural Awareness, Georgia Criminal Law, Criminal Procedure, Officer Survival, Control Tactics/Less Than Lethal Weapons, and First Aid/CPR. In all these Functional Areas, the Atlanta PD greatly exceeds the hours required by the state. 32 hours of Control Tactics are required by Georgia, yet the APD does 80.
The APD also teaches Functional Areas that go beyond the requirements. There are 40 hours of Crises Intervention for the recruits, who "receive comprehensive training on recognizing and understanding the most common forms of mental illness, PTSD, and addictions." The recruits also "visit mental health care facilities and meet with citizens who suffer from mental illness and their families…the recruits will learn about a variety of treatment and care options that can be utilized in lieu of an arrest in certain instances." This Functional Area "also focuses heavily on de-escalation techniques which teaches recruits verbal techniques to de-escalate a person in a highly agitated state or in a mental health crisis to achieve voluntary compliance in place of any force option." Besides Crises Intervention, APD recruits learn Tactical Communication, which "teaches the basic concepts of interpersonal communication," Civil Preparedness, Animal Encounters, Reality Based Training Scenarios, LGBT/Cultural Diversity, and Transgender Citizen Interaction, which is "facilitated with a member of [Atlanta's] transgender community." #