Women's City Club of New York Hosts Centennial Conference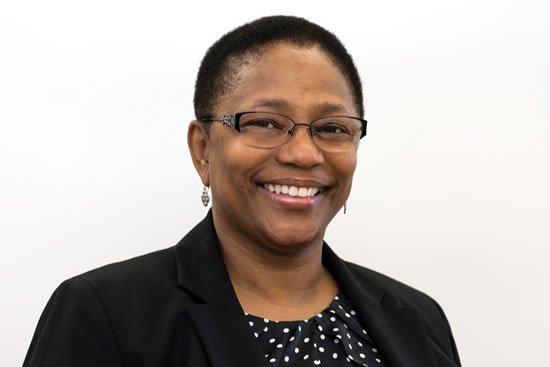 Jaqueline M. Ebanks
Recently, The Women's City Club of New York, originally founded by Eleanor Roosevelt, held its Centennial Conference at the New York Academy of Medicine. The topic of the conference was "From Inequality to Equality: Policies and Programs That Work." In her opening remarks, City Club President Annette Choolfaian stressed that the conference was to focus on the solutions instead of the issues. She also reaffirmed the Women's City Club's commitment to its goals. "As we enter this next hundred years we will rededicate ourselves to the improvement of the life of all New Yorkers," she said, adding, "…we will continue to give a voice to those whose voices have not been heard through the use of education, issued analysis, advocacy and civic participation."
The event was jumpstarted by a surprise presentation of the Centennial Medal for Women in Leadership to Keynote Speaker Ana Oliveira. Oliveira is the President and CEO of the New York Women's Foundation, which is the third largest women's fund in the world with an annual giving of $6 million. Oliveira delivered an enlightening keynote address that put the presidential election to the forefront. She stressed the importance of planning for either party's win and the consequences of it. "Success breeds backlash," she warned, "we must be ready to advance the policies we need to work on and prepare for the backlash that will ensue."
The day was arranged in four sections; health, education, housing and homelessness and employment.
The opening panel was titled "Health Care: From Health Disparities to Good Health For All." Despite New York's inclusion in the Affordable Care Act, disparities remain. The moderator was Dr. Katherine S. Lobach, Professor Emerita of Pediatrics at Albert Einstein Medical College. On the panel was Yvonne Graham, Associate Commissioner of the New York State Department of Health and Director of the Office of Minority Health and Health Disparities Prevention, who outlined some of the current disparities and their causes. Also included on the panel was Dr. Neil Calman, President and CEO of the Institute for Family Health, who described what he and his group learned about how disparities are perpetuated within the New York health system; Paloma Hernandez, President and CEO of Urban Health Plan, who described the role of FQHC's in addressing disparities; and Dr. David Sandman, President and CEO of New York State Health Foundation. He described programs and approaches that go beyond the health care system in addressing the social determinants of health.
"Education: Improving Access to Effective, High-Quality Public Education in New York City" was the day's second panel. This panel targeted the problems prevalent in the New York education system, despite a $27.6 billion budget. The discussion was led by Jeff Simmons, Executive Vice President of Anat and included Sarah Garland, Executive Editor of the Hechinger Report, Dr. Danielle Moss Lee, President and CEO of YWCA of New York City and Rhea Wong, Executive Director of Breakthrough New York and Dr. Gail Mellow, President of LaGuardia Community College.
The third part of the day tackled the issues of homelessness and housing in a segment aptly titled "Housing and Homelessness: Increasing Availability and Access to Affordable Housing in New York City." The panel, led by Executive Director of the Women's City Club, Jacqueline M. Ebanks, centered around how New York City is addressing issues of availability, affordability and financing of housing as well as neighborhood stability in the face of gentrification. The panelists included Victor Bach, Senior Housing Policy Analyst, Community Service Society, Nancy Biberman, Founder and President, Housing and Economic Development Corporation and Afua Atta-Mensah, Executive Director of Community Voices Heard.
The final panel addressed employment with "Employment: How Can New Yorker's Gain Access to Jobs That Provide a Living Wage and Work-Life Balance?" In the discussion, panelists spoke of how employers and policy makers are adapting to the changing economy in the face of steady job losses since the 2008 recession. The panelists included Catherine Barnett, Executive Director ROC-NYC, Barbara Chang, Executive Director, Mayor's Office of Workforce Development, Angie Kamath, National Executive Director of Social Ventures and Innovation and Kathleen Culhane, President of Nontraditional Employment for Women.
The day wrapped up with a quick word from Dr. Mary C. Murphee, Vice President of Women's City Club of New York. She stressed the importance of intersectionality and partnership among the discussed policy topics. "If we don't come together now then we're making a big mistake," she said. #