ETHICS COLUMN
Dying for Entertainment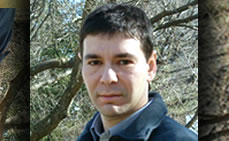 The question of whether television shows may film patients without their permission, as long as they use image- and voice-distortion technologies to mask patient identities, has been brewing for nearly a decade—pitting major hospitals and media enterprises against physicians organizations and patient advocates. A $2.2 million settlement reached on April 21, 2016 between New York Presbyterian Hospital and Department of Health and Human Services' Office for Civil Rights (DHHS) appears to have resolved the matter in favor of increased privacy protections.
This particular case, initially reported in the New York Times, began when seventy-five-year-old Anita Chanko turned on her TV in 2012 to watch "NY Med," a reality-based ABC show featuring celebrity surgeon Mehmet Oz. To Chanko's amazement, this particular episode featured footage of her dying husband, Mark, who had been killed by a sanitation truck the previous year. Despite efforts to blur the victim's image, his identity was still clear to her from both the cadence and content of his speech. Medical personnel at Presbyterian had apparently objected to the filming, but had been overruled by more senior personnel.
Chanko's family filed complaints with the network, the New York State Department of Health, ABC and DHHS. At question was whether such exposure violated the Health Insurance Portability and Accountability Act of 1996 (HIPAA), the federal statute designed to ensure the confidentiality of patient data, or whether such media coverage is protected as free speech under the First Amendment.
Hospital-based television dramas have become a major industry in recent years. Advocates argue that they bring increased medical awareness to the public, even spurring talented young men and women to pursue careers in healthcare. Many hospitals are keen to have the free, generally positive exposure such shows provide. Low production costs and high consumer demand make them a boon for entertainment studios.
Opponents of such filming, including many leading medical ethicists, note that nonconsensual recording flouts widely accepted norms regarding patient autonomy. Blurred images and distorted voices may not provide complete anonymity, as revealed in the Chanko case; advanced technologies may allow some viewers to reverse-engineer them. In addition, having television crews wander the care areas of hospitals exposes countless patients, even those not filmed, to unnecessary intrusion.
Presbyterian Hospital's settlement, which also included a corrective action plan, will likely bring an end to the practice of filming patients without consent. Now that the DHHS has issued clear guidelines regarding recording under HIPAA, no hospital is likely to risk the financial liability that might ensue.
What has been lost from this debate, and the media controversy over the settlement, is that it should not require draconian enforcement of a federal statute for one of the nation's most prestigious hospitals to protect patient privacy. Whether or not such filming was HIPAA compliant, and whether or not Mr. Chanko could be identified, seem beside the point. You don't need to be a medical ethicist to realize that filming people as they die and then displaying that footage to the public for pecuniary gain is wrong. Fundamentally indecent. Alas, you can teach medical ethics, but you cannot teach common decency. #