DREAM Project Changes Lives in the Dominican Republic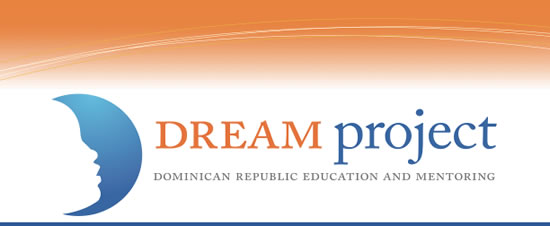 Donald Rabinovich had a dream. He founded the DREAM Project in the Dominican Republic in 1995. For over two decades, DREAM (Dominican Republic Education and Mentoring) Project has been changing lives for youths in the Dominican Republic and beyond. In 1995, a group of Dartmouth students traveled to the Dominican Republic to volunteer in two Cabarete public schools for a semester. Soon after, DREAM began building classrooms, computer labs, libraries and modern bathrooms in local schools. Soon, DREAM was building entire schools, piloting new programs and greatly expanding the opportunties for young people. Since DREAM was formally recognized as a 501(c)3 nonprofit in 2002, the organization has gone on to help more than 6,000 children annually through 14 programs in 15 different communities.
A large population of youths in the Dominican Rebublic are unable to flourish to their full potential due to low levels of education and high levels of poverty. According to UNESCO 2015, more than 50% of children in the country live in families that survive on less than $2 a day per family member. DREAM is combating these figures by providing youths access to high quality education and development opportunities which enables children to enjoy a life proliferated with education, possibility, health and education.
DREAM offers a variety of programs ranging from Montessori to primary education and holisitc youth development. From 2014-2015, the Montessori program aided over 450 students in six different communities and boasted an attendence rate of 93%. 3 year olds in the program showed progress with socio-economic skills, kinesthetic, linguistic and cognitive skills; a pre-test score averaged 35% compared to a post-test score of 79%. DREAM also offers education for parents to help foster education at home. In the same year sample, over 230 parents participanted in weekly meetings. Additionally, DREAM offeres a documentation program to ensure all children have a proper bith certifcate and documents so that all potential doors for the future stay wide open.
The organization offers high quality primary education programs such as Young Stars, which provides extra hours of education with an emphasis on literacy, innovative learning and results for 1st through 8th grade students, and Summer Schools and Camps, which provides basic education during the summer time. DREAM's intensie summer schools and camps target students from the lower end of the socio-economic spectrum who face a higher drop-out rate. More 800 participants were helped in the last school year and 70% of those passed math exams. DREAM also offers Library Programs which increases access to books, libraries, and trained teachers to more than 100 students at 6 sites and also Teacher Training, which equips current teachers and teachers-in-training with tools and streategies necesssary to providing quality education.
Holistic Youth Development programs that focus on life skills, healthy decision making, job training and cultural enrichment are important as well. These programs include A Ganar, the job skills and training program that provides youths aged 18-24 with training, support and skills needed to secure a job and/or re-enter the formal education systems, Deportes Para La Vida, which is an HIV/AIDS prevention and sexual health program, music education programs that focus on jazz and rock and various volunteer programs.
Throughout the Domincan Repbulic, DREAM is changing lives. More information can be found by visiting dominicandream.org.#