WOMEN SHAPING HISTORY 2016
Sandra Makielski
Educator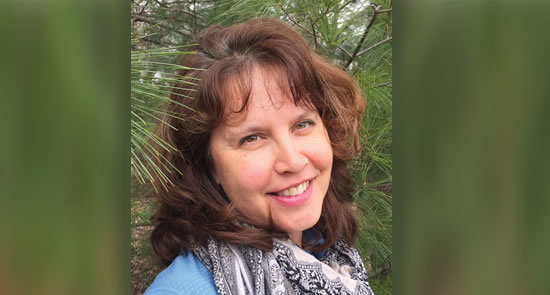 Career Path: I was very fortunate to have inspirational teachers who worked to bring the outside world into my classroom. Learning in their classrooms was never a drudgery but a motivation to learn more. We explored our world through walking field trips and the excitement of meeting guest speakers. It was easy for me to want to model myself after such dynamic teachers.
My first job outside of my home was babysitting. In this safe and limited environment, I crafted exciting projects, cooked up many concoctions, and kept my charges busy. Babysitting provided the foundation and created a desire to work with children in the future.
Challenges: A personal challenge was my desire to have a family while working as a teacher.
Fortunately, I work in a district that supported job sharing. Job sharing is where two teachers share one teaching position, one classroom. Job sharing allowed me to work part time and be a mother to my two children.
I have many bright ideas of what I want to do in my classroom. The challenge is how to fund those bright ideas. To overcome this challenge, I have spent many, many hours on the weekend writing grants in search of funds. Energized by my success at grant writing, I have been able to bring the outside world into my classroom to generate excitement amongst my students for learning. Funding my bright ideas continues to be a major challenge as I search out sources and write grants.
Accomplishments: I am most proud of being selected to participate in educators' trips that have allowed me to travel outside of the country to support my curriculum. I have been chosen by the Japan Society of NYC, the Korea Society of NYC and Teachers for Global Classrooms, a U.S. Department of State's Bureau of Education and Cultural Affairs program. The competitive selection process reinforced my desire to travel and the travel experiences have provided me with first-hand accounts and artifacts to share with my students. Overseas networking connections allow me to establish pen pals for my students, swap projects with students from around the world, and converse with teachers struggling with similar challenges in different countries.
Mentors: Two elementary school teachers were instrumental in shaping my teaching career. My fifth grade teacher, Mrs. Northrop, worked very hard to bring the outside world into the classroom by bringing in speakers, planning enriching field trips, and taking a personal interest in me. Mr. McGraw, my elementary physical education teacher, was an excellent role model because of his fair approach to handling students, he was an excellent listener and my biggest fan while I was mastering the craft of teaching.
The Japan Society of New York City has provided me with opportunities to go beyond my comfort zone through an overseas travel trip. The three-week adventure proved to be a cultural immersion trip. We took public transportation that included riding the high speed train, the Shinkansen. We visited traditional Japanese restaurants where we ordered noodles from a Ramen noodle bar, ate the dangerously delicious fugu (puffer fish), and ate lots of sashimi. Amidst rousing chants, drums, and orange waving towels the twelve us mimicked the words and movements of the home team, the Yomiuri Giants, as we watched a baseball game in the Tokyo Dome.
To deepen our understanding of Japanese culture we were placed in two home stays, one in an urban setting and one in a rural setting.
TURNING POINT: Two professional encounters have greatly shaped my life. When I was chosen as one of 10 teachers to travel to Japan with the Japan Society of New York City, this experience opened my eyes to a new culture, a network of like-minded teachers, and a burgeoning partnership between my school district and the Japan Society. The travel experience and partnership has helped me to make Japan come alive in my classroom. I am able to offer my students firsthand accounts that a textbook cannot replace. Now, many of my students dream of visiting Japan, have established pen pals, and participate in online language building sites.
Another life-changing event was the collaboration with theater artist, Beth Hettrick Berry, from GEAR Productions, and the incorporation of theater into my social studies curriculum and classroom. Through her guidance and encouragement, I began writing grants to finance my bright ideas. We worked to create large scale performances that included ALL of my seventh grade students. We have produced and performed African folktales, shadow puppets from the Silk Road and poetry inspired by American conflicts and wars. For some seventh-grade students, this may be their first and only theater experience. Students learn how to block, create sets, write scripts, make props, and integrate accurate content into their performances. Beth Berry inspires me to take healthy risks and create art with my students.
GOALS: I have many goals for my future. In order to present authentic and accurate material to my students, I want to travel to Africa. This would allow me to share firsthand accounts and supply my students with many artifacts for them to handle and explore.
A second goal is to continue searching out funding and writing grants to make great things happen in my classroom. A genuine struggle is to find adequate funding. I am continuously searching for partnerships that value and support the integration of arts in the core subject areas. All my students benefit from a multidisciplinary approach to education and they are more likely to retain the content if they do more than read a textbook. To make this happen, I must continue searching for and writing grants. If more teachers travel, then more teachers will help their students go beyond their classroom walls to become global citizens. #