GUEST EDITORIAL


Ceeds of Peace: Teaching Peacebuilding Skills as Essential Life Skills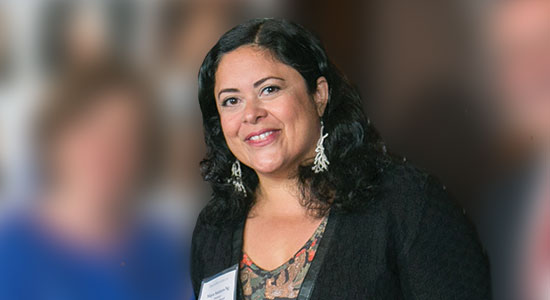 Dr. Maya Soetoro-Ng
As violence continues to plague communities worldwide through cowardly acts such as school shootings, public bombings, and family violence, fear and hopelessness can prevail. Rather than coming together, communities often shatter along ethnic, socioeconomic, gender or other fissures of difference. Through a 360° approach, Ceeds of Peace works to build connections by bringing communities together to ensure our young people have opportunities to thrive. Ceeds of Peace convenes educators, administrators, families, and community members to learn strategic and thoughtful leadership skills, many that begin with the letter "C". Skills such as critical thinking, conflict resolution, courage, compassion, connection, and collaboration, whereby partners build bridges across differences and commit to raising peacebuilders, together.
Ceeds of Peace Founders, Drs. Maya Soetoro-Ng and Kerrie Urosevich, believe that each community knows best the unique strengths, histories, and needs of their children, and are therefore in the best position to create effective solutions in collaborative and strategic ways. Ceeds of Peace offers a ground-up approach to problem solving through a design-thinking framework whereby participants work through action plans tailored to their unique contexts. To help with the leadership development process, Ceeds of Peace facilitators, led by Executive Director Lisa Taylor, assist participants with integrating peacebuilding education into existing curricula, home life, and communities. Imagine a six foot mural designed and painted by an artist and high school students, to symbolize peace between rival schools; a school librarian bringing together book collections around themes of diversity, social justice, equity and nonviolence, and facilitating discussions with students; a community member organizing a peaceful call-to-action involving the larger community and including the Mayor's office, teachers, law enforcement, parents and young people; or a parent planning a teen leadership camp to teach skills of compassion and courage. These are real-life peace action plans.
Drs. Soetoro-Ng and Urosevich have taught peace education for many years at the preschool, elementary, secondary, and university levels. They have also worked as family and public school advocates, and have long seen that these concepts need to be a deliberate part of supporting family, school, and community wellness. By teaching participants the skills of peacebuilding, graduates nourish adaptive leadership and empower young people to be change agents. Participants develop the courage to tackle new challenges and engage more deliberately in their communities. They model respectful dialogue and service orientation, and hone 21st century leadership skills.
Ceeds of Peace recognizes that this is the time to see peace as action. A time to prioritize the life skills that Ceeds of Peace embodies as equally as we prioritize the Common Core Standards. A time to be reminded, backed by research, that humanity is actually becoming more peaceful, despite our current challenges. A time when we need to prepare our young people to exude and prioritize peace in the face of violence, to champion equality in the face of smallness, to dispel fear and hopelessness, and to model and teach these traits for future generations.
Dr. Maya Soetoro-Ng is the Director of Community Outreach and Global Learning, University of Hawai'i's Matsunaga Institute for Peace; Dr. Kerrie Urosevich is the Governor's Early Childhood Coordinator, Office of the Governor, State of Hawaii; Lisa Taylor is the Executive Director, Ceeds of Peace.