Technology Forges Ahead: Flatiron School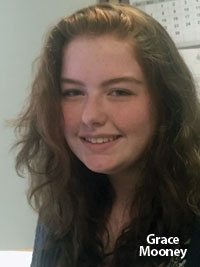 Vocational schools all over the country are making strides in the technology world. These small institutions are training young people to be web developers, software engineers, and more.
One such school is the Flatiron School in lower Manhattan. Having only been around for a few years, The Flatiron School focuses on training a diverse population of students to be top-class software developers. They offer immersive courses for young adults and pre-college programs for high school students. The school has an incredible success rate when it comes to post-graduation job connections. 94 percent of graduates were placed in high-paying jobs within 120 days of graduation in 2014. Graduates have been hired by prominent companies, many of which you've probably heard of. KickStarter, Google, The New York Times, Etsy, Boeing, CBS, Condé Nast Digital, and many, many more.
The school has also played a large part in benefiting the lives of minorities in the five boroughs. They see and understand the need for women and people of color in a white male dominated field. In partnership with Mayor Bill de Blasio's NYC Tech Talent Pipeline, they run a program called the NYC Web Development Fellowship. In 2013, half of the students were minorities, and over half were women. The program offers an intensive 22-week course, which includes a paid internship and incredible job opportunities. Some of the requirements for application were to have had no experience as a web developer, earn less that $50,000 a year, and to have not yet earned a 4-year college degree.
Many students have had their lives drastically changed by the Flatiron School. Even Mayor de Blasio spotlighted one of their graduates in his speech at the Ford Foundation's Netgain Conference. The story was about George Taveras, a young man of color from the Bronx who couldn't go to college due to his unfortunate financial situation. Taveras got to join the Fellowship through a selective application process and is now making over $75,000 a year with the XO Group. De Blasio went on to say, "… George's story shows us this is about everything we value. This is about, of course, freedom of expression, this is about access to information, this is about equality. It's also about an economy that's actually inclusive, regardless of who you are, where you come from…"#
Grace Mooney is a senior at a NYC high school.