The McCarton Foundation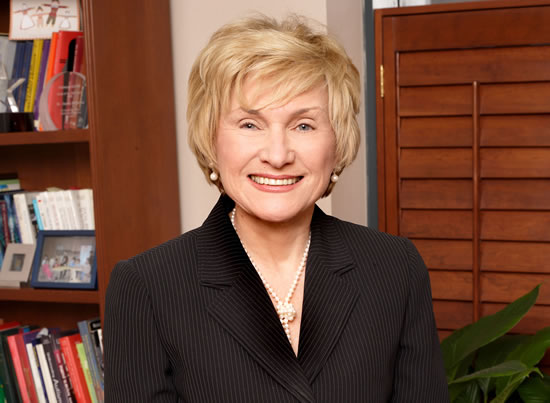 Dr. Cecelia McCarton
With a new child diagnosed every 20 minutes, Autism Spectrum Disorder (ASD) is the fastest-growing developmental disorder in our country. The Centers for Disease Control and Prevention reports that currently one in every 68 children in the U.S. has some form of autism, and the numbers continue to rise. Sadly, many children lack access to crucial services, especially those from low-income families.
At the McCarton Foundation—led by Founder & Executive Director, Cecelia McCarton, M.D.—they believe in the ability that exists within every child with ASD, and that all children deserve the opportunity to reach their full potential. Their mission is to provide children on the autism spectrum with the treatment and education they need to meet their potential.
Since 2002 the McCarton Foundation has transformed the lives of hundreds of children with ASD through exemplary medical, educational, and therapeutic programs at the McCarton Center and the McCarton School. Now they are committed to bringing their exceptional methodology to children in underserved communities.
With empirical evidence illustrating that early intervention services are the most effective means of treating children with ASD, the McCarton Foundation plans to open an early intervention center in New York City's most underserved community in the Bronx.
The McCarton Foundation's center in the Bronx will provide the highest-quality treatment and services at no cost to children with ASD. The center will offer developmental screenings and evaluations, along with a specialized center-and-home-based therapeutic program strategically developed for children with ASD utilizing the McCarton Integrated Model. Dr. McCarton's unique methodology integrates aspects of applied behavior analysis (ABA) therapy, speech and language therapy, fine and gross motor therapy, sensory integration therapy, developmental play skills, and socialization with typically-developing peers.
Currently the McCarton Foundation team is working to build close relationships with organizations that have strong ties to the community (religious institutions, community centers, housing projects, health clinics, day care centers, etc.), that will help the foundation connect with the underserved population in the community through channels they trust. The foundation's goal is to gain the confidence of local families who may have concerns about their child's development, and to educate these families about the necessity of early evaluations and the different services available to them and their children.
At capacity, the McCarton Foundation's new center is projected to be able to serve up to 160 children with autism in the Bronx every day. Over the next several years they plan to build their program to reach that capacity, and have future plans to launch an associated preschool program, and other early intervention centers in similar underserved communities. #