Inspiration Embodied: Charley's Fund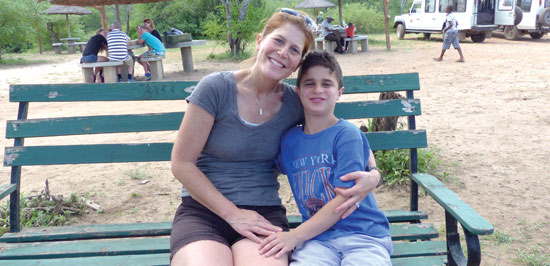 Tracy Seckler & Charley
It's every parent's worst nightmare to learn that their child is facing an insurmountable disease. Yet for Tracy and Benjamin Seckler, the Duchenne muscular dystrophy that afflicted their son Charley was but a challenge. A genetic disorder, Duchenne's is characterized by progressive muscle degeneration and weakness, with the expected lifespan of the patient being only 25 years at most. Relentlessly, the Seckler family has worked towards finding a cure for this 100 percent fatal disease after Charley's diagnosis in 2004, at the tender age of 3.
Now, in 2015, Charley is a freshman at Monument Mountain High School in the Berkshires where he is regarded as the best dressed in his class. Vivacious and forward-thinking, Tracy regards her son as the biggest support and inspiration she has for pursuing a cure for Duchenne's. In the last 10 years, Charley's Fund has directly funded more than $14 million dollars in medical research and leveraged an additional $17 million from organizations that consult with the Secklers for leadership decisions. Thanks to the efforts of Charley's Fund, the FDA is scheduled to approve treatments for the disease in the next 3 months.
Ever hopeful and pragmatic, Tracy advises parents in similar situations to adjust to their new normal and remain optimistic. "Don't accept the illness," she states. Focusing on the positive aspects of family and support is most important when dealing with such contretemps.
Named after the French neurologist Guillaume Duchenne who first described the disease in the 1860s and used electrical currents, as shown above, to stimulate different facial expressions in people. It affects 1 in 3,600 boys.
With a successful online store and three events annually, Charley's Fund is at the forefront of Duchenne's muscular dystrophy research and education. To find out more, visit charleysfund.org. #