LAW & EDUCATION
"Enough is Enough" –New York's New Law to Limit Sexual Violence on College Campuses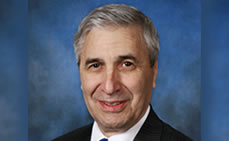 This past July, Governor Cuomo signed into law Article 129-B to the New York State Education Law. This far-reaching legislation requires implementation by all colleges having a presence in New York State of specific policies and procedures dealing with sexual assault and violence, whether the event occurs on-campus, off-campus or when studying abroad. Moreover, implementation was required almost immediately (by October 5, 2015) with certain reporting obligations not becoming effective until July 2016.
Colleges in New York now are required to adopt and disseminate codes of conduct setting forth, among other things, that student sexual activity requires continuous affirmative consent, that such consent can be withdrawn at any time, that consent is required regardless of whether the person is or may be deemed to be incapacitated including when under the influence of drugs or alcohol or being asleep or involuntarily restrained, that consent can not be given when it results from intimidation, coercion, force or threat of any harm, and that consent may not be construed from prior sexual activity.
Affirmative consent is defined as "a knowing, voluntary, and mutual decision among all participants to engage in sexual activity. Consent can be given by words or actions, as long as those words or actions create clear permission regarding willingness to engage in the sexual activity. Silence or lack of resistance, in and of itself, does not demonstrate consent. The definition of consent does not vary based upon a participant's sex, sexual orientation, gender identity, or gender expression."
Every NY college now is required to adopt and implement a "Student's Bill of Rights" which must be distributed annually to all students, made available on the school's website and posted in campus residence halls and student centers. The Bill of Rights must contain the definition of affirmative consent and include information (or links to information) on filing a report of sexual assault as well as options for maintaining the confidentiality of any disclosures being made.
The law requires that the reporting individual (i) must be presented with a written uniform statement of his or her rights to report (or not report) the incident, (ii) is required to be protected by the college from retaliation, and (iii) must be afford assistance and support by the college including access to the college's Title IX coordinator and access to mental and physical health resources.
Moreover, the college is required to employ a sexual assault nurse examiner in its campus health center or must contract with a local health care facility to provide such service.
The new law (which reinforces existing obligations of colleges imposed by Title IX and the Clery Act) sets forth required standards for the conduct by the college of proceedings to investigate the reported incident as well as minimal rights to be afforded the accused and the accuser. Moreover, all colleges are now required to provide at least one level of appeal of any determination that is reached; and if a student is found guilty of sexual assault, the college now is required to include a notation on the transcript of the student reflecting his or her involvement in an act of sexual violence.
Finally, each college must provide a comprehensive training program for all students, including both new as well as transfer students, on-line students, distance-learning students and student-athletes.
To assist New York colleges, the New York State police have established a Sexual Assault Victims Unit to provide investigative support to New York colleges, as well as to provide training to college personnel.
Failure by a New York college to adhere to the new law will result in ineligibility for state aid, without which most New York colleges will have difficulty in continuing to exist.
Although some of the compliance reporting is not mandated until July 2016, the remaining balance of the new law already is in effect.
New York's colleges have taken action to comply with the new law. However, as with any new law, the approach has varied from a simple statement of students' rights to an explicit explanation of what constitutes sexual assault along with a detailed set of procedures for the reporting of allegations and complaints of sexual misconduct. It is anticipated that, within the next year, a greater uniformity of compliance will evolve which, in time, should result in significantly reduced levels of sexual misbehavior at New York's colleges. #