China Institute Events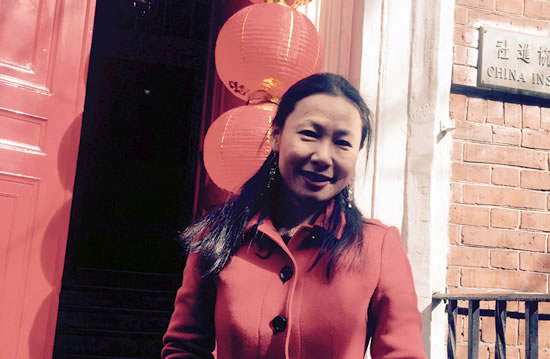 Shenzhan Liao, Director of Education, China Institute
Beijing: The City Through Its Architecture
Wednesdays, April 29 – May 20 ~ 6:30 – 8:00 PM
This illustrated short course explores the history and culture of Beijing through its architecture. In four sessions, participants will gain an understanding of Beijing's history as a capital of China, from its imperial architecture and layout to its commercial and residential architecture and changes undergone in the 20th and 21st centuries.
Each session will feature a well-known speaker on a select subject. Topics covered will include the construction of the Forbidden City and the main monuments of imperial architecture, the interior design of well-known houses, city planning, and the challenges and promise of contemporary architecture. Our final session will feature a discussion with Chien Chung Pei, talking about the experiences that Pei Partnership Architects has had constructing and designing buildings and interiors in Beijing.
SSC – Beijing (SSC-BJ)
July 3 to August 2
SSC-Beijing offers high school students the opportunity to receive intensive language training within an immersed cultural environment. Living for four weeks in the vibrant metropolis of Beijing, students will use their Chinese to communicate in daily life activities, improving both their fluency and pronunciation. Through rigorous small group daily language lessons, it is expected that they will acquire the equivalent of a full academic year of Chinese.
In the process, students will also gain a greater awareness and understanding of cultural differences and diversity through a number of on-site activities (e.g. tai chi, calligraphy and paper cutting, etc.). On-site activities are accompanied by excursions into the city and an overnight field trip to its surrounding areas. These outings afford students the opportunity to use their newly-acquired language skills with native speakers and visit some of the country's most stunning sites, including the Forbidden City, Temple of Heaven, the Great Wall and countless temples, gardens and other places of interest.
2015 Children's Summer Day Programs
June 29 – August 7, 2015
Make your child's summer a fun-filled experience by enrolling in the Children's Summer Program at China Institute. Designed and tailored for different age groups ranging from 3 to 14, the Children's Summer Program offers instruction of Chinese language and culture in an exciting and interactive environment to students of all proficiency levels. Language instruction is led by experienced Chinese language teachers and centers upon exciting themes designed to inspire learning, participation and engagement. Additionally, children will participate in various cultural activities, such as calligraphy, Chinese sports, theater, arts and crafts, storytelling, and cooking. Friday field trips to many of New York City's cultural institutions will give your child a chance to enjoy the summer sun. Enrollment is on a first-come first-serve basis. Materials and snacks are included.
Saturday Workshop: Essential Chinese for Travelers
Saturdays: May 16, or June 6, 2015
This language workshop is designed to introduce the essential Chinese for travelers (tourists, exchange students or business people, etc.) who are interested in learning to speak the basic Chinese for functional purposes. Participants will learn useful expressions for daily use such as greetings and proper terms of address, self-introduction, asking for directions, taking a taxi, shopping, and dining. They will also be introduced to Chinese culture to better understand and communicate in China.
Mandarin for Future Mandarin Teachers
July 6 – August 14, 2015
Mandarin for Future Mandarin Teachers (MFMT) was established in 2006 through Confucius Institute at China Institute (CI@CI), a partnership between China Institute and East China Normal University (ECNU). This summer program provides scholarships for a select group of pre-service and in-service Chinese language teachers to take professional development courses taught by distinguished ECNU professors who are leading scholars in their respective fields. Participants can earn graduate credits that may be used for Professional Development credit in schools or to obtain teaching certification from the New York State Education Department (NYSED).