HUNTER COLLEGE:
To Be or Not to Be: The Cage Busting Teacher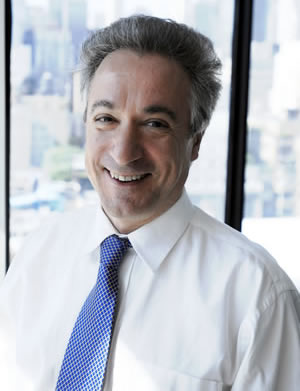 Dean David Steiner, Hunter College
Recently, the Roosevelt House hosted "a wonderful combination of an iconoclast, a scholar, and a practitioner," as introduced by visionary Dean David Steiner. This combination featured author and Director of Education Policy Studies at the American Enterprise Institute, Fredrick M Hess; Executive Director of the Research Alliance for New York City, James Kemple; principal of Frank McCourt High School, Danielle Salzberg, and was moderated by Dean David Steiner of the CUNY Institute for Education Policy.
Their discussion revolved around Fredrick M. Hess's new book, The Cage Busting Teacher, which strives to empower teachers to create great schools and systems. Hess argued that oftentimes, teachers can become trapped in cages of their own design, created by feelings of apprehension, lack of knowledge about regulation and bureaucracy, and a failure to envision alternatives. He stated that oftentimes, this is why teachers feel frustrated and unable to teach to their fullest extent and that this disconnect between administrators and practitioners is something that must be addressed and remedied in order to benefit children. He discussed the upper hand teachers have due to street level expertise and moral authority they can use to create change in their schools. He argued that educators must work on their communication with administrators: "Schools weren't built to foster adults working with each other, like professionals in any other environment. They were built, frankly (the common school model in the 1840's), to make sure that low paying women teachers would read the King James bible to Catholic immigrants. It's not exactly analogous to our objective in the 21st century." This was his impetus for delving into the world of education and policy to discover what could be done to improve the experience of both teachers and administrators in order to benefit schooling for future generations.
James Kemple, who discussed the research that was taking place in New York City schools in order to improve educational environments, followed Hess. His research was focused on New York City schools that improved student performance without ample resources, the city's expanded Success Initiative that seeks to improve college readiness for black and Latino young men, and teacher turnover. He confessed that Hess was a compelling speaker with "a purchase on truths that have not yet arrived," because the results from his own research had left him with some uncertainty of things to come. The main takeaway from his work was that successful schools have strong relationships between educators and administrators, which led to higher expectations for not only teachers but for students as well.
Lastly, veteran New York City educator, Danielle Salzberg, dissented with Hess's opinion on the need for teachers to bust out of cages of their own design: "I feel like the cage that I read about in the book was defined as things that are from the perceptions of others." She stated that she was always fortunate to have worked with strong mentors and in schools where she felt supported and encouraged to voice her opinion. A graduate of Columbia's Teachers College, Salzberg has had an encouraging career in schools that were built on the desire to create change. In her experience, schools that genuinely want success for their students have environments where teachers and administrators work together to do their best. As principal of Frank McCourt High School, she strives to create a supportive culture so that students, teachers, and administrators are all able to collaborate for the better.
Regardless of where they stood, the general consensus of the discussion was that both teachers and administrators want the best for their students, even if they don't see eye to eye. There must be a push for more support and discussion amongst educators in order to effectively collaborate towards better schooling conditions and more mindful spending. It is certain that teachers play a large role in preparing future generations, and so our work in the present must be to cultivate more flexible, collaborative environments and freedom for teachers to pursue their dreams in teaching. #