Future Young Leaders Who Will Shape History


Annie Nova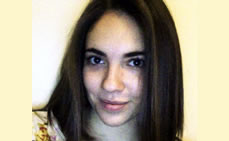 What changes would you like to see in our society?
Where do I start? Author, Graham Greene, once said "We'd forgive most things if we knew the facts." We can't know all of the facts, but can we be nicer and more understanding to the people around us battling most of the same things we all are.
What kind of contribution would you like to make to society?
There are more ways than ever today for an individual to express himself or herself. My expression of choice is writing. Story telling has been around for as long as humans have because it is a way for people to make some sense of their lives, to puts words to their experiences, and to fill in the spaces between their understandings. I would love for my words one day to enter into other people's lives in any kind of meaningful way.
What book(s) influenced you most as a student and how?
In high school I read of Mice and Men by John Steinbeck and realized by the end of the book the enormous potential of literature to increase our sympathy towards other people. Native Son by Richard Wright did the same, and is just as relevant today as ever, with the racial injustices going on.
What– in your opinion– makes a good leader?
A good leader, I think, knows how to forget they're a leader at times. They are able to talk to their team, to understand their unique role and their significance. At other times, they also need to realize that in order to get ahead in life; you need to be comfortable alone. Teamwork is great, but sometimes production and learning needs to be done in solitude.
What inspires you to be the person you are today?
The professors and teachers I've had that are genuinely passionate about their subject material, the good and bad advice from my parents, the friends who are more there than not for me, and a gradual and rocky discovery of what things make me most happy.