Future Young Leaders Who Will Shape History


Scout MacEachron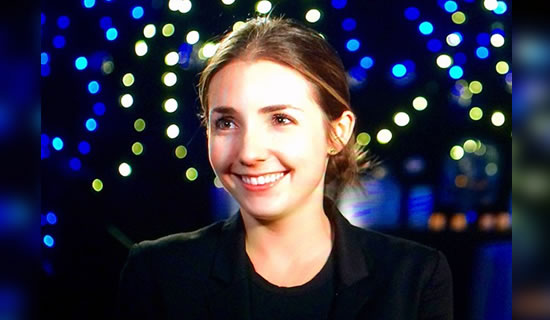 What changes would you like to see in our society?
Understanding. I want someone who runs a ranch in middle America to know and to understand the realities of someone who farms in Ghana. I want a policeman to understand why the person he locks up committed the crimes they did. David Foster Wallace, in his infamous speech "This Is Water," said "most days, if you're aware enough to give yourself a choice, you can choose to look differently..." He means we can choose to look differently at the people around us. Maybe the guy who just cut you off lost his job today, maybe the woman who pushed past you on the subway is late to pick up her sick child. This is one type of understanding— giving those we encounter on a daily basis the benefit of a doubt. Another, much larger type is that which I mentioned before; the ability to understand the life of someone wildly different than yourself. But why is this important? I've always believed that lack of understanding, and thus compassion, is one of the world's greatest problems. The things that motivate us-- love, comfort, survival, accomplishment-- are universal. We have the capability to know and understand everyone we share this planet with.
What book(s) influenced you most as a student and how?
High school, and college, are odd times to be a reader because everyone is telling you what to read. I basically stopped reading for pleasure when I was in school and I've always regretted that. There are certain books that one should read at certain points in life and if you read them too soon or too late it just isn't the same. Here I've tried to come up with a manageable number of books that I vividly remember reading in high school or wish I had read in high school. I might be a bit biased, but my namesake, To Kill a Mockingbird is an essential read. The lessons about justice, humanity and bravery in that book could inspire a boulder. I read Heart of Darkness, Lord of the Flies, Lolita and The Metamorphosis for class but have never forgotten them. All are dark but if you can toil through them will alter the way you think about humanity and literature. Albert Camus' The Stranger is a quick read and a wonderful introduction to philosophical/absurdest literature. It also gives a wonderfully lackadaisical picture of life in France. Reading Camus taught me that emptiness and slowness are ok sometimes. Reading Native American literature isn't something a lot of schools add to their curricula but I think it's critical. Sherman Alexie's The Lone Ranger and Tonto Fistfight in Heaven, is a good place to start. Other native authors to check out are Leslie Marmon Silko, Louise Erdrich and David Treuer. Toni Morrison is my favorite author and anything by her is worth reading but The Bluest Eye and Tar Baby are my favorites. Some funkier authors to try out are Zadie Smith or Thomas Pynchon. I think it's important that high schoolers explore outside the classic litany of reading lists and stay current; though I won't say you shouldn't read the classics like Catcher In The Rye or The Adventures of Huckleberry Finn. Finally, reading poetry is worth it. Start with the Beat poets (Ginsberg, Snyder, etc.) and go from there. William Carlos Williams is also amazing and usually enjoyed by people who aren't poetry inclined. If none of this appeals to you and you'd rather read vampire love stories or graphic novels that's ok too. Reading is reading and as long as you're able to enjoy it and do it regularly that's good enough.
What kind of contribution would you like to make to society?
I am a storyteller, I always have been and that is what I want to give society; each other's stories. I want to write articles or produce video segments that allow people to understand one another. If I could write a piece about that Ghanaian farmer that makes a man in middle-America realize all they have in common, that's success for me. I'm also obsessed with the ways that the world is changing technology wise. I hope to be an innovator when it comes to new media practices and tech. This is oddly something I never pegged myself as being interested in but I am. I want to find better ways to tell and share the stories I believe in and report.
What– in your opinion– makes a good leader?
Someone genuine. Someone who pays attention to detail, micromanages, but also teaches those under them (one of Steve Job's few shortcomings as a leader). Someone who can recognize opportunity and talent. Someone who isn't afraid to change and take risks. Someone who sets goals so far beyond achievable so that there is always something to work toward. My brother, who works for SpaceX, explained that Elon Musk's mission for the company is to colonize Mars. Realistically, we're decades, maybe centuries, away from that but because that is the company's goal, everything else SpaceX achieves along the way becomes a stepping stone and not a plateau. Finally, a good leader knows that there is no one who isn't worth being cordial and compassionate towards. I don't care if you're the president of a country or the president of your high school debate team- a good leader knows that
What inspires you to be the person you are today?
My peers. I'm at that age (25) where people you knew in high school or as a child are starting to do some pretty impressive things. I've never been competitive. For me, it is more the realization that people my age and younger can achieve most anything an "adult" can.
My education. I've attended 3 different colleges (it's a long story) and graduated from Barnard recently. When you go to a school where your classes, your professors and your peers are all incredibly smart, driven people who want to change the world, it tends to rub off.
Myself. Perhaps an odd answer, but I'm inspired by finding and doing things that make me feel fulfilled. I'm also inspired by the fact that life is short and I won't be here forever. Not to get grim but it can be so easy to get caught up in the day to day details of our lives. Take risks. Dream big and look at everything as an opportunity to learn. #