Future Young Leaders Who Will Shape History


Rachel Gellert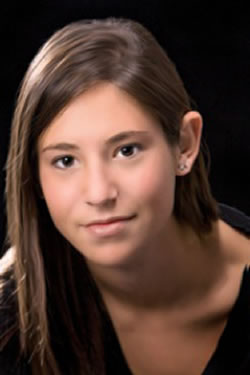 What changes would you like to see in our society?
If I could make any changes in our society it would be access to education and the representation of women in media. I believe that all young people regardless of race, class, national origin etc. should have access to first-class education that empowers them to achieve their fullest potential. I also strongly believe that women and girls deserve to feel that their worth is not measured by their weight on a scale. I have hope for a future society that tells women they are valued for their diversity, strength, voice, confidence, creativity and power far above a rigid idea of physical beauty.
What kind of contribution would you like to make to society?
I would like to build an academic and professional career that revolves around empowering young people to find their voice and fight for their vision of what the world can be. I think that children, particularly teenagers, are an immeasurably powerful force of positive social change and I want to play a role in facilitating that potential. Plus working with kids is awesome and makes me insanely happy :).
What book(s) influenced you most as a student and how?
When I was a senior in high school, my uncle gave me the book "The Impossible Will Take a Little While" by Paul Loeb. This book is a collection of essays and stories written by inspiring agents of change from around the world. A life in public service (whatever that means to you) can sometimes feel like you are banging your head against a brick wall only to walk away with nothing more than a broken nose. However, Paul Loeb's work helps me remember my truths. I want to pursue a career in social change, advocacy and justice because I honestly love the work - it lights me up with passion, connects me with powerful, inspiring people and there is truly nothing else I would rather do.
What– in your opinion– makes a good leader?
A good leader has courage and speaks up for what she believes in even when everyone else is silent. She is unapologetic for her passion and unafraid to speak her mind, but she is also able to admit when she is wrong and take criticism/critique when it is due. A great leader is aware she cannot accomplish anything worthwhile alone - she believes in collaboration, craves diverse perspectives and knows the irreplaceable value of a strong team. A good leader is able to step forward when necessary, but she also consistently steps back and uses her power to amplify the voices of others.
What inspires you to be the person you are today?
My family, my friends, my mentors, my students - I am overwhelmed by the wealth of inspiring, supportive people I have in my life. They empower me to believe that my life has no limits and that I have the power to accomplish anything I set my mind too. Additionally, so many people I love are deep in powerful, creative projects of their own. Their drive and desire for impact pushes me to live my life with the same ambition. Today, I am inspired by feelings of gratitude for all the passionate, beautiful humans in my life.