WOMEN SHAPING HISTORY 2015


Rachel Ain:
Rabbi, Sutton Place Synagogue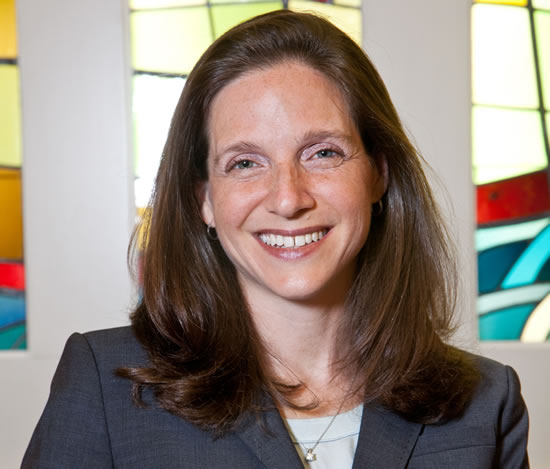 What has inspired your current career path?
I have been a congregational rabbi for 10 of the last 11 years. The commitment to take on these positions (7 years in Upstate NY and now close to 3 in NYC) are a result of the inspiring people that I met from childhood through rabbinical school and the personal interactions that I had with them as well as my experiences traveling to Poland, Israel, Berlin, and around the United States in peer communities. I was fortunate to be raised with a deep love for the Jewish tradition and the Jewish community. Becoming a congregational rabbi was my way of maintaining that connection, being a part of people's lives across the age spectrum, each and every day, and adding my own voice to the sacred tradition while being an advocate for improving the world. The ability to serve as a link (though not an intermediary) between people and the wisdom of Judaism, at all points in the lifecycle and throughout the calendar year, is a privilege that I do not take lightly.
What are some of the greatest challenges you've faced?
Even in the 21st century, there are still assumptions about what a leader looks like and often a young woman is not that vision in religious communities. While overall, gender has not been a barrier to my professional advancement there have been a number of moments where gender played a role in initial assumptions by others regarding my ability to balance being a mother and a rabbi as well as breaking down stereotypes about whether or not the Rabbinic voice could emanate from a woman. I overcame these challenges by persisting, by working hard, caring deeply, and forming relationships with individuals. I also, gently, challenged people to look at their assumptions-why were they making them, what was the risk, and what was the reward. I was fortunate that my congregations were open to this idea and they could let me in, and not worry about what my gender was. That being said, I am a very proud mother and wife, two parts of my identity that people were fearful would conflict with my rabbinate. I love my husband and children deeply and I am conscious that to be the best family member as well as Rabbi that I can be I need to be aware of how I am highlighting different parts of myself at the appropriate moments. Finally, my husband and I have a shared sense of responsibility towards our home life and so we both work hard and parent hard, together.
What are some of the accomplishments you are most proud of?
I am proud that in both congregations that I have served, we have seen not only membership growth but growth in programming, exposure in the larger community, and engagement of our congregants.
I am tremendously humbled and proud regarding the number of individuals that I have ushered into the Jewish community, by their choice, through the conversion process. I spend a lot of time working with people (and often their partners if applicable), to help people understand the value of history, tradition, and community. As I watch people that I have worked with over the years take on even more roles in our community, I am humbled that I was a part of that journey.
Who have been the most influential mentors in your life?
There are a number of people who have been my mentors over the course of my life. It began at home with my parents, who always challenged me to be the best I could be and providing me with experiences that allowed me to grow up understanding the world in which we lived. My father demonstrated the value of going to work every day to do something that you love and my mother showed me the importance of continued learning and involvement with the community. She went to law school when I was in college which was inspirational and she has always been committed to the larger Jewish world through philanthropic and volunteer engagement. The balance of the two of them showed me that there are a variety of ways to give back to the community.
I certainly must also point to my own youth director from growing up. Shelly Gordon is a woman who made it her purpose to make sure that the teenagers in my home synagogue felt great about being there. She knew how to draw people IN and helped them want to stay. I often think to how she acted when considering things that I do.
There are numerous rabbis who have had an impact on my life-it is hard to choose just one. But in each case, those rabbis to whom I turn when I seek advice are those who are committed to their cause, passionate about their beliefs, and kind in their interactions with others.
Finally, it is my colleagues from rabbinical school, including my husband, who serve as peer mentors. We challenge each other, support each other, and teach each other, as we were all on the rabbinic path of leadership.
What would you describe as a turning point in your life?
There is no question that becoming a congregational rabbi, both upstate and here at Sutton Place Synagogue were turning points in my life. It has been clear that at both moments (2004 and 2012) I was given the trust and the platform to use my rabbinic voice for good in this world. Having a pulpit, literally and figuratively, is a tremendous responsibility-one that I do not take lightly. I recognize that for many, Judaism is seen and experienced through my presentation and behaviors. I work very hard to speak, teach, and act in a way that reflects what is the best of my tradition.
What are your goals for the future?
I want to continue to be a part of a growing congregation that is engaged, educated, and empowered. I do not view the role of the rabbi as one who leads and preaches from "on high" but rather uses a voice from within and build relationships with the people that he/she serves.
I want to continue to raise my children in a home filled with love, passion, and purpose, so that when they grow up they can be proud of who their mother is and what she represents, and at the same time they can understand that they have the power to make an impact on their world each and every day. #