WOMEN SHAPING HISTORY 2015


Dr. Laura E. Cisneros Garza:
Physician, Monterrey, Mexico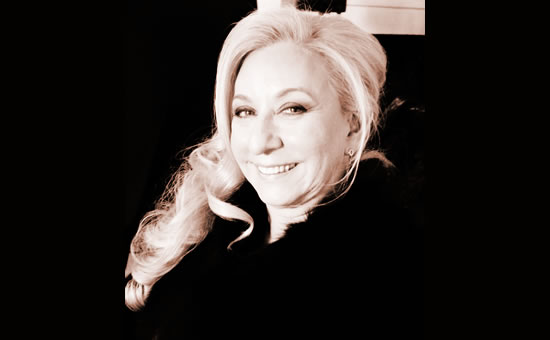 What has inspired your current career path?
Medicine itself inspired my career path. I love medicine. I've dreamt of being a doctor since I was 8 years old. I worked very hard to be the first of my class in primary school, secondary school and college so that I could be given the opportunity to become one. In 1979, I attended the Facultad de Medicina at Universidad Autónoma de Nuevo León and graduated in 1985. After that I declared my specialization in gastroenterology. I went to study Digestive Endoscopy at the International Teaching Center of Digestive Endoscopy at the Fujigaoka Hospital, University of Showa, Yokohama, Japan and Liver Transplantation at Clinic of Barcelona Hospital in Barcelona, Spain. God has been most important to my career path along with my family.

What are some of the greatest challenges you've faced?
My greatest blessing is my children: a boy and a girl, twins. My greatest challenge was, as a divorced woman, raising my twins alone while working to excel professionally. It was a challenge to combine the blessings of being a mother with being a professional woman. The trigger for my professional growth was to ensure that my children could achieve successful careers and that they could maximize their desires and receive the best possible education. They traveled with me to Barcelona and finished high school there while I was training.
What are some of the accomplishments you are most proud of?
I'm proud to have trained at great institutions such as International Teaching Center of Digestive Endoscopy in Japan and the Clinic of Barcelona Hospital, which is one of the best institutions for hepatology in Europe.
I'm proud to have started and been part of hepatology research in exciting issues such as new treatments for hepatitis C, hepatitis B, hepatocarcinoma and liver support systems like a bridge to liver transplantation. I'm happy to have had the opportunity to work in two liver transplantation programs in Monterrey Nuevo Leon, Mexico in both a public and a private hospital. I was also very proud to have received my Doctorate in Medicine in 2003 and also earn the title of Associate Investigator Level 1 in the Nacional System of Researchers by Consejo Nacional de Ciencia y Tecnología (CONACYT), which is Mexico's entity in charge of the promotion of scientific and technological activities. In 2003, I conducted the first session of the extracorporeal liver support system MARS (Molecular Absorbent Recirculating System) in Mexico. I participated in a clinical trial at Clinic of Barcelona Hospital previously that proved its efficiency.
Who have been the most influential mentors in your life?
My parents were very important to me and served as mentors in many ways. My father was an excellent professional in the field of architecture- he was part of the first generation of architects that came out of Monterrey, Mexico. He taught me the importance of continuous training and that education should continue throughout your life. He was named the Master Emeritus of the Faculty of Architecture at The Autonomous University of Nuevo León. My mother was a lawyer but she always spent time with the family. My children are very important to me as well in this way. My daughter, Ana Laura works in international merchandise and is the mother of my grandson, and my son Alejandro just finished earning two degrees at Berklee College of Music after earning two in Mexico. When my children grow, I grow. Professionally, Dr. Antoni Rimola was my advisor when I was training in hepatology as well as my thesis advisory when I received my Doctorate in Medicine in 2003. Most importantly, God has always been first in my life. He has led me by the hand and never let me give up.
What would you describe as a turning point in your life?
A turning point for me was my divorce at 29 years old. It was a very difficult process and but facing the reality of raising two children alone made me strong.
What are your goals for the future?
I will continue in hepatology research. It is exciting how much has changed in a short time. I have lived the history and evolution of treatments in different fields of hepatology. I will also continue in the training of human resources so that they may continue the transmission of knowledge and keep creating successful professionals in this field. My son and my daughter have their own families now, as my daughter has been married for 8 years and my son just married a month ago. Now, more than ever, there is time for myself; to be do things that I never had time to do before. I'd like to develop my artistic side with paint and sculpture and also grow spiritually.#