End of Year Recommendations for College Applicants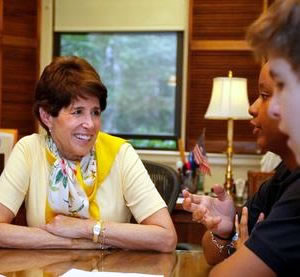 The end of the calendar year can be a daunting time for high school seniors seeking college admissions. There is urgent work for seniors who have not yet completed their college applications, from organizing recommendation letters to finalizing personal essays. A timely approach to the college application process is necessary for both students and their parents to ensure a feeling of control during this hectic time. Every high school senior has the opportunity to take extra steps to bolster his or her collegiate appeal before hearing back from college admissions departments.
Students must take great care in preparing the supplemental materials that will accompany each application. Once again, time management is a key factor in ensuring students are putting their best foot forward and have all necessary materials to meet application deadlines. Students should give teachers ample time to write thoughtful recommendations and, if they are applying for financial aid, keep their parents informed of deadlines for the FAFSA form, CSS, and each college's own application for financial aid. Students should by now have identified a unique topic idea for their personal essays, which should address who they are as students, who they are as community members, and how they could be an asset to a particular college or university.
Seniors who are waiting to hear, and particularly those who are applying for early decision or early acceptance applications, should send their mid-year grades and exam scores, provided that they have kept their grades up. This information can be accompanied with a letter or email to the college's admissions department with any updates that might better position a student for acceptances, such as new volunteering endeavors or extracurricular accomplishments. These letters show admissions departments that students are serious about pursuing higher education and are committed to attending the college or university to which they've applied.
Students who have already submitted their college applications should remain in close contact with their guidance counselors. A good guidance counselor sticks with a student throughout the college application process, especially in the critical period between application submissions and acceptance or rejection letters from colleges, as this is the time when colleges are making their decisions. At York Prep, we often make phone calls or email recent accomplishments of each senior.
Those students who are deferred from their top choice school may choose to write "plead letters" to express to the college just how much they wish to attend the particular school. These letters may include supplemental materials, such as continuing excellent grades, which could be useful for admissions staff members to see when making their final decisions about candidates. The game is never over until the summer. Wait-listed students will need final grades to show that they are still working hard to earn a place at college.
So clearly, seniors need to keep their final grades up after college applications have been submitted. They must also resist giving into the temptation of taking the easiest classes a school has to offer at any point during their senior year
Finally, students should maintain an open line of communication with their guidance counselors at all times. While students are expected to drive the college application process, it is invaluable for them to have a supportive team of people working to keep them focused and motivated throughout the process. #
Jayme Stewart founded York Prep, along with her husband Ronald Stewart, in 1969. She served as the head of York Prep's English Department during the school's first 10 years and has served as Director of College Guidance for more than 45 years. Mrs. Stewart, and her co-director, Janet Rooney, work closely with students to prepare them for acceptance into top colleges, which paves the way for successful and fulfilling careers. She wrote the well-received book on college prep, "How to Get into the College of Your Choice and How to Finance It" Mrs. Stewart has provided numerous lectures and media interviews on the topic of college guidance and preparation. Mrs. Stewart graduated Phi Beta Kappa from Barnard College.