GUEST EDITORIAL
College Completion Rates Can & Must Be Raised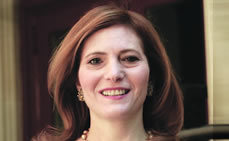 One of the hardest experiences I go through every year is looking at the sea of expectant faces at our freshman convocation knowing that hundreds of these students are not going to graduate in four years, or six years – or at all – not from our college or any other four-year institution.
I'm hardly the only college president to have this experience. National completion rates are distressingly low, especially at public colleges, even if the standard is graduating within six years.
Among full-time undergraduates in the Class of 2010 who began seeking a bachelor's degree at a public institution, the four-year graduation rate was just 32.8 percent. The six-year rate was better, but still too dismal at 57.2 percent.
It's worth noting that statistics for individual schools can be misleading. A student who enrolls at one college and transfers to another may be counted as a dropout at the first.
Still, we have a problem that is serious on several levels. The dropouts suffer limited career opportunities and lower lifetime earnings. And all this hurts a nation that needs a well-educated workforce to compete in today's global economy.
At Hunter, we use a variety of strategies to increase graduations, and we're getting encouraging results. During the past decade we lifted our six-year rate by more than 14 points, and the trend continues upward.
One strategy is making financial aid readily available. Another is providing strong advisory services, faculty engagement, early assessment and early intervention for students who are struggling.
We also organize students into small cohorts, knowing that support groups for people in similar circumstances can be highly effective. For example, our "Brothers in Excellence" initiative for black males has been so successful that their six-year graduation rate is higher than the student body's as a whole. The program helps participants with finances, academics, emotional difficulties and other personal problems. It also enlists a cadre of career men and women as speakers, mentors and role models.
Another initiative is "Take 15," a program to convince students to take an average of 15 credits every semester so they'll have the 120 credits they need to finish in four years. It's based on three principles: Experience shows students who maintain such a regular schedule are far more likely to graduate than those who don't. They save significantly on tuition by finishing on time. And lifetime earnings are greater since they start work sooner. To encourage participation, we offer incentives like allowing full-time, in-state student to take 15 or even 18 credits for the price of 12.
Among all the goals American public higher education must meet, one of the most urgent is getting students to on-time graduation. It's a big challenge, but it can be met.#