GUEST EDITORIAL
Vision for The City University of New York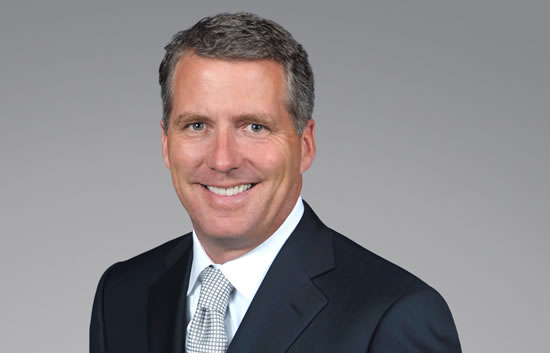 What is your vision for the City University of New York?
In short, the world's leading city should have the world's leading public university. To be most successful, public universities must provide broad, affordable access and high quality academic programs, and CUNY should do both of these as well as any university. To achieve only one of these goals would not serve the city or our students well. So first, we must maintain affordability, which means keeping tuition moderate and providing significant levels of financial aid. Second, we should provide appropriate pathways for students to succeed by offering a broad range of academic programs, from certificates to associate degrees to bachelors, masters and PhDs. In the 21st century, this also requires us to be engaged in cutting edge research and knowledge creation. These are basic elements of the mission of any large, leading public university.
In addition, I think leading urban universities in the early 21st century must be increasingly global, digital and engaged in solving critical challenges that face New York City and urban centers around the world. Our students need to acquire global perspectives and understanding to live and work in a rapidly changing, globally connected environment. We should be competitive for the best faculty, who are leaders in their fields, who collaborate with peers here and abroad, and have access to the best technology in their classrooms and laboratories.
This requires resources, of course, and I believe there is no better investment for public or private funds than the City University of New York.
What are the greatest challenges?
At a time when almost everyone agrees that education–and particularly higher education—is the key to economic competitiveness, the U.S. has lost its global lead in educational attainment. And rapidly increasing tuition and high student debt levels across the country have led many to question the value of traditional higher education. In a competitive fiscal environment, CUNY must continue to offer great value and continue to demonstrate to New Yorkers and their leaders that CUNY's success is critical to the success of the city and state, as well as to future generations of students. Fortunately, we have a great story--CUNY students have some of the lowest tuition and debt levels in the country. At the same time, we must increase our competitiveness for the best faculty and provide them with the technology and resources they need to teach, perform research, and serve New York. This requires public and private investment in facilities, information technology and laboratories.
Statistics indicate that many students drop out before graduation. What steps would you take to change those statistics?
CUNY has been a leader in the development of programs to address this challenge, but we have much work to do. While some of the highest achieving students in the city are applying in increasing numbers to Macaulay Honors College and our senior colleges, too many students still arrive underprepared. Programs such as ASAP (Accelerated Study in Associate Programs), which has tripled community college graduation rates, and CUNY Start, which allows students needing remediation to get up to speed in low-cost, pre-matriculation classes that don't sap precious financial aid, are national models. With the help of an historic investment from the Mayor, we are expanding ASAP to more associate-degree programs at CUNY. Over half of the undergraduates at our most selective colleges, such as Baruch, Hunter, Brooklyn, Queens and City, started as community college students, met remediation requirements there, and then transferred to their senior colleges. It is critical that we continue to provide meaningful opportunities for students to succeed and advance.
If so many students arrive at CUNY unprepared, what else can be done?
This is largely an issue at our community colleges, where remediation takes place. We are challenging the thinking about traditional remediation to most effectively serve unprepared students. The majority of students who enroll at our community colleges require some remediation. CUNY's partnership with New York City schools, which provide three-quarters of our new freshmen, includes College Now, a collaborative program in over 400 New York City public high schools serving over 20,000 students. The CUNY At Home in College program works with the public high schools to make sure students meet college readiness standards, enter college needing little or no remediation and successfully complete their degrees. CUNY's partnership programs are the most extensive in the nation.
What does a more "global" CUNY look like and what steps are you taking to achieve that?
Every major university must be global in outlook and scope, and few are better positioned than CUNY. Our diversity is a huge advantage, providing a valuable asset few can match. Forty percent of our students were born outside the U.S. mainland and our students hail from 205 countries. We want our graduates to be competitive with graduates from the best universities anywhere, and to succeed, they need an understanding of the world that comes, in part, from an academic component that invites deeper global engagement. And we're making headway. Our success with the Fulbright program reflects our efforts to increase opportunities for CUNY students and faculty to study and work abroad: In 2014, CUNY set a record with 22 student Fulbright and 11 faculty Fulbright award winners. CUNY is expanding study abroad opportunities. We recently joined the Institute of International Education's Generation Study Abroad Initiative, pledging to double the number of CUNY students doing so by the end of the decade. I also believe our faculty must have opportunities to collaborate with the best of their peers around the world. One opportunity for both faculty and students can be an agenda that includes addressing the challenges that face a rapidly growing, global, urban population. CUNY should be a leader in this work.
What is your position on incorporating more online courses, such as MOOCs, at CUNY?
With technology contributing to the transformation of higher education, CUNY, like all leading universities, must embrace technology to serve our teaching and expand our reach. We're developing new technological tools, classroom platforms and blended learning opportunities that are changing the way subjects are taught and learned. In addition, in terms of access, it's hard to beat the 24-hour asynchronous delivery that online classes can offer. Our graduates should leave CUNY comfortable with online learning, because they will likely need it to retool throughout a successful career. The CUNY School of Professional Studies offers 10 fully online degrees, and all CUNY campuses offer online or partly online courses. Our newest online degree is a B.S. in Information Systems Technology, designed for working students.
How do we reconcile a liberal arts education with finding a job after graduation?
There is nothing incompatible between a liberal arts education and being prepared for the workforce; the liberal arts provide a great framework for writing, speaking and critical thinking skills that make graduates more competitive. Our students should leave CUNY as lifelong learners, ready to assume productive roles in a rapidly changing world, and a broad-based liberal education can help them meet this challenge. I don't think the choice should be STEM (science, technology, engineering and math) versus liberal education; the best prepared graduates will leave CUNY and other universities with a broad education and exposure to many disciplines that will serve them well in a knowledge-based economy.
What other CUNY programs stand out as particularly innovative?
CUNY is expanding our offerings to track 21st-century workplace demands. Innovative new programs include: a Master of Fine Arts in Cinema Arts at Brooklyn College, which prepares students for the city's $5-billion, 100,000-employee film industry; the CUNY School of Public Health will prepare students for the increasing sophistication of the health-care industry, offering undergraduate degrees in biotechnology, health science and urban studies, as well as a doctoral degree in nursing practice; CUNY's community colleges are expanding programs in high demand information technology fields that will enable some associate degree holders to compete for well-paying jobs that don't require a four-year degree. CUNY has also created Guttman Community College, a new model for community college, using innovative strategies to dramatically change community college success rates. These are only a few examples of how CUNY is adapting to meet the needs of New York and is striving to meet the challenge of providing the world's leading city with the leading public university.#