GUEST EDITORIAL
The Arts in Education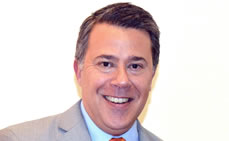 This September, more than one million students returned to New York City schools. A veritable student nation. That nation will include a large number of young people eager to enter the world of the arts. When you face a whole nation, it is a relief to be able to say: these are great times for arts in education.
Many of us have read New York City Comptroller Scott Stringer's report, published earlier this spring, which raised awareness statewide of the arts status in New York City's schools. 419 schools have no full-time, certified arts teacher; 306 schools have neither a full- nor a part-time certified arts teacher; and 10 percent of schools don't have an arts room.
The quick response from Mayor de Blasio was impressive: $23 million have been allocated for arts education.
In July, Lincoln Center Education (LCE) announced the two-year Lincoln Center Scholars Alternative Certification Program. It is the first program of its kind at a performing arts center to fast-track the training, certification, and placement of high quality dance, music, theater, and visual arts educators in the schools that need arts education the most. The program is fully subsidized. Successful participants will receive a fully underwritten intensive training and a Master's of Education degree at the Hunter College School of Education, and, while enrolled, will be eligible for hire in full-time teaching positions.
The program was an immediate success: we received an overwhelming number of applications within days. But it is worth remembering that such programs could not happen without the support of many. Mayor Bill de Blasio and Department of Education Chancellor Carmen Fariña stood by us and enabled a salary subsidy for schools hiring Lincoln Center Scholars; Michael Mulgrew, President of the United Federation of Teachers, and Merryl Tisch, Chancellor of the New York State Board of Regents, gave us invaluable guidance; and the Laurie M. Tisch Illumination Fund is providing a $1.5 million grant in support of this important initiative.
It is this solidarity within the larger community of elected officials, philanthropists, and educators that feeds my optimism. We are at the cusp of a very encouraging era for arts education in our city.
As for the desire among young people to experience the arts, we witnessed it this August: in partnership with The Department of Education, we hosted the Middle School Arts Audition Boot Camp, a free program created to serve talented NYC public-school students, primarily from low-income families. The intensive ten-session Boot Camp prepared students for screened programs in high schools specializing in the arts. This, too, could not have happened without the collaboration of several institutions: all of Lincoln Center's resident organizations, Carnegie Hall, and Studio In A School.
The passion, dedication, and grit our "campers" exhibited were astounding. As I've said before, the point of LCE's teaching is not necessarily to create artistic virtuosos, but to ensure that every student realizes that she or he can think like an artist.
New York's local ABC affiliate reporting on this program summed it up: "for the more than 100 students who might not be able to afford extra classes or private tutors, this free program could level the playing field."
The arts are not a privilege but a right. As arts educators, we need to continue the good work, uphold quality, and ensure that we not only level the playing field, but raise the field's level for all.
Russell Granet is the Executive Director of Lincoln Center Education.