THE ARTS IN EDUCATION
Jazz Legend Wynton Marsalis Shares His Knowledge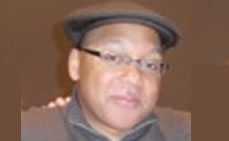 According to Wynton Marsalis, jazz teaches us to listen, learn and evaluate. In an effort to expand these abilities to a mass audience Mr. Marsalis has partnered with Jazz at Lincoln Center to create an online class called Swing University, a program originally designed by Phil Schaap.
Swing University will allow students to learn the finer points of jazz.
"Jazz is personal, it helps us explore the deeper meaning of humanity," said Marsalis. "Jazz takes you out of the belief that technology can replace humanity, helps society gain a better perspective of diversity, and teaches us that age does not matter."
Marsalis believes jazz allows people to grow up. He said we are all on the road to adulthood, and jazz is for every age.
Swing University is trying to help people find a common ground and an equilibrium with others.
Online classes are being developed and are available for all ages. #