THE ETHICS COLUMN
When the Perpetrator is the Decision-Maker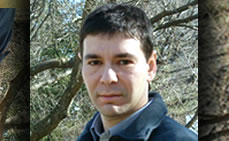 American law usually defers to parents regarding whether to withdraw life support or issue Do Not Resuscitate orders for minor children. But what happens when one of the parents is responsible for the injuries leading to the child's perilous health? A recent Maine case brought these issues into the public eye—and revealed significant inadequacies regarding how our medical and legal systems address the confluence of surrogate decision-making and child abuse.
The facts of the case are largely undisputed. Kevin Peaslee shook his infant daughter, Aleah, in response to her crying and rendered her severely disabled. Centralmaine.com reports that prosecutors claim "Aleah can't see, can't hear, is a quadriplegic who has frequent seizures and is in pain 24/7." The child was initially comatose and, at that time, both Peaslee and the girl's mother, Virginia Trask, agreed to a DNR order as part of the process of removing Aleah from a ventilator. Yet when the child surprised her physicians and continued to breathe on her own, the parents sought to have the DNR order reversed. Eventually, the Maine Department of Health and Human Services asked the state's highest court to decide whether, under the circumstances, the parents could do so. The agency abandoned its effort only when Maine's conservative governor, Paul LePage, publically announced that his administration would refuse to enforce the order over the mother's objections.
As a general principle, the law assumes that third-party decision-makers will act in the best interests of pediatric patients. Most parents strive to do right under challenging circumstances; an argument can be made that parents, who share the child's religious and cultural norms, and who will have to live with the consequences of a DNR decision, should have final say.
In suspected child abuse cases, however, the accused parent may have motives that compete with the welfare of the patient. Kevin Peaslee ultimately pled guilty to assault and faces up to seven years in prison; Aleah was placed in foster care. Had a DNR order remained in effect and Aleah had died, Peaslee might have faced a murder rap. Of course, Virginia Trask, the teenage mother, hadn't done anything wrong, so one might question a decision to override her parental rights. But in these cases, the opposite parent will often have personal motives for keeping a partner out of prison—as will grandparents and close friends.
Unfortunately, cases like Peaslee's occur with some frequency. In New Hampshire, accused child abuser Andrew Bedner fought efforts to remove the daughter he'd allegedly beaten to the brink of death from life support. In California, Moises Ibarra claimed that his Native American heritage justified maintaining life support for the son he'd critically injured, fighting a losing four-year battle against the child's mother.
These cases all demand a streamlined process for suspending the decision-making authority of parents in suspected abuse cases where motives may be compromised. It does not seem unreasonable that individuals who nearly kill their children, or those who may wish to shield these abusers from prison, should yield parental authority. #