A Fulbright Scholar Shares Her Experiences in Malaysia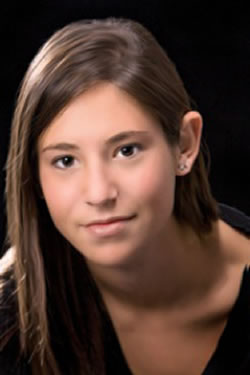 I am sitting in my little house in Terengganu, Malaysia thinking about my college years at NYU in Manhattan.
I have been teaching for the last three months at a secondary school in a small rural town in Marang, Terengganu, Malaysia. Terengganu is the most conservative Islamic state in Malaysia and my school and community are 100 percent Malay Muslim. This experience is like nothing I have ever encountered before—it is simultaneously stressful and inspiring and confusing and exciting and exhausting and empowering. Every day feels a bit like a roller coaster, but on the quieter moments I am certain there is nowhere else I would rather be. I am head over heels in love with my students. They fascinate and inspire me on a daily basis. I have also been holding a speaking workshop with the teachers at my school, which has given me incredible access into the adult community here as well.
I am most excited for my upcoming English camps. This Sunday I am hosting a "Save the Planet—Eco Superhero Camp" for my younger students. I get to take them outside of school, run fun activities, clean up the beach and talk about how we have the power to keep Earth clean and change the world.
But what I am most excited to share is my second English camp, coming up in May. I am working with two of my Fulbright ETA friends from nearby Malaysia schools to host a 3-day 2-night All Girls Empowerment camp. We are even starting a fundraiser on Crowdrise that will soon go live. http://www.crowdrise.com/StrongerWomenStrongerWorld/fundraiser/LizzieBethRachel
Here is another link to the photo blog I have been keeping on Tumblr: http://raeinmalaysia.tumblr.com/
I would like to connect Education Update with my students here. Some of them have really incredible English and I know would be absolutely overjoyed at the idea of having something they wrote published in a newspaper in New York. I would love to write a few experiences of my own down and send them to you. I will continue to keep you posted on my adventures out here.#