THE ETHICS COLUMN
Brain Death: Can Families Opt Out?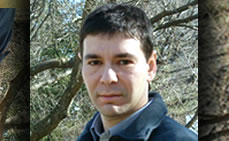 Benjamin Franklin observed that "nothing can be said to be certain, except death and taxes." A handful of high profile medical cases, most notably the tragedy of thirteen-year-old Jahi McMath in California, have called some of the certainty surrounding death into question. McMath was admitted to Oakland's Children's Hospital last December for a tonsillectomy, but suffered a hemorrhage that rendered her brain dead. Physicians then sought to remove the girl from a ventilator, as she was legally deceased under California law. Her mother rejected the state's definition of death and challenged the hospital in California Superior Court. Ultimately, Judge Evelio Grillo granted injunctions that allowed the family enough time to secure transport of the girl's body to an out-of-state facility, where she reportedly remains. The mother has written that Jahi "is much better physically," since leaving California. It should be noted, however, that the girl has been issued a death certificate by Alameda County and is legally dead. Cases like McMath's raise a challenging question: Should families with sincerely held religious or philosophical objections be permitted to opt out of the generally-accepted standard of death?
The development of artificial organ systems—ventilators that maintain breathing, ventricular assist devices that supplement hearts—have made these conflicts possible. The first such case arose in 2004, when the devout Christian parents of six-year-old brain tumor patient Jesse Koochin of Utah removed their brain dead son from the hospital in order to maintain him on a ventilator. In 2008, an ultra-Orthodox Jewish family sought a court order to keep their brain dead child, Mordechai Dov Brody, breathing artificially until his heart stopped beating. In a reverse tragedy from Texas that played out contemporaneously with the McMath case, John Peter Smith Hospital in Fort Worth sought to keep the pregnant-and-brain-dead Marlise Munoz on a ventilator until her fetus grew to term—over both her prior wishes and her family's vehement objections. Unlike the high profile cases of Terri Schiavo and Karen Ann Quinlan, these patients were not comatose or in permanent vegetative states; under the law, they were not alive.
The Uniform Determination of Death Act, a model state law proposed in 1981 with the backing of the American Medical Association, the American Bar Association, and leading bioethicists, accepted whole brain death as an alternative to cardiopulmonary death. The authors rejected a broader definition that would have included patients with only lower brain functioning, such as anencephalic infants. While allowing religious minorities to opt out of this standard may appear harmless, the certainty of death has profound importance for matters as varied as life insurance payouts, distribution of estates and opportunities for surviving spouses to remarry. Even permitting "life support" after legal death is problematic: If one cannot keep a corpse in one's living room indefinitely, why should one be permitted to do so on a machine in a medically-equipped warehouse?
Finding the right balance between certainty and liberty will not be easy; what is clear is that a consistent approach to these cases is desperately needed. Whether one is alive or dead should depend upon one's medical condition, not the inclinations of the judge who hears one's case.#
Jacob Appel is a Harvard trained attorney, a Columbia-Presbyterian educated physician who is completing a residency in psychiatry at Mt. Sinai Hospital in NYC.