POET LAUREATES OF THE UNITED STATES


Marjory Heath Wentworth: South Carolina Poet Laureate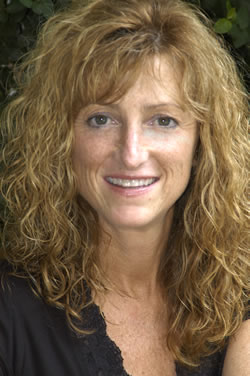 At what age did you start writing? I began writing poems when I was twelve and my father was diagnosed with leukemia. He died a couple of years later. As a teenager, the act of writing seemed to comfort me in a way that nothing else could. I didn't really have the vocabulary to speak about what I was feeling then, but writing poems alone at the night was the way I dealt with the pain and confusion churning inside of me. I literally stumbled onto poetry, and the initial satisfaction of finding words that matched my emotions would stay with me and determine the course of my life. There's really nothing quite like it.
Can you share some of the inspirations for your writing? The natural world is always inspiring. I live in the Lowcountry of South Carolina, which is an incredibly beautiful place. We moved here from Brooklyn in the summer of 1989, and we lived on one of the barrier islands in a run-down rambling old Victorian beach house. The landscape was exotic, lush, and sensual. Palmetto and banana trees were scattered through the back yard that took up two lots. Trumpet vine climbed the fences. Everything was blooming in the thick humid air that summer. As a poet, I was dazzled by the place. I love New York, but the entire time I lived there I craved nature. Like many poets, I look to the natural world to find meaning and metaphors. In September of that year, Hurricane Hugo made landfall and our house was so damaged that we couldn't live there for a year. Eventually, we remade our lives here and I began to write poems again. I felt an intense connection with the landscape that I would not have had if we hadn't seen it virtually destroyed only months earlier. As construction began on our house, the land itself seemed to be healing. The poems I wrote had an underlying emotional intensity. I never considered myself a landscape poet, but I clung to the imagery surrounding me on the island and I wrote my way out of the pain that characterized that year. Funny how life works, but the poems eventually formed a book called Noticing Eden and I began my life as a published poet. I also am inspired by stories of human survival. I worked in the human rights field for many years, and the stories of the people I encountered continue to inspire me.
What are some of the challenges you've faced? I assume that this question refers to my writing life. The biggest obstacle always is finding time to write. I work full-time, and I always have. I have three sons; one of them has Asperger's Syndrome. He is doing very well, but meeting his needs was time consuming for obvious reason. I love being a poet laureate, but it is enormously consuming and it essentially an unpaid job.
Describe turning points in your career as a writer. There are two turning points that are worth mentioning. The first one is going to NYU to graduate school in literature and creative writing. I studied with some of the greatest living poets in the country: Joseph Brodsky, Galway Kinnell, Phil Levine, Louis Simpson and Carolyn Forche. The second was being appointed poet laureate of SC in 2003; this was a huge surprise and it really changed the trajectory of my writing life. Many opportunities have come my way because of the title, and I am so grateful.
Who were/are some of your mentors? Poet, friend, and former teacher: Carolyn Forche. Poets and friends, Kwame Dawes and Carol Ann Davis.
List some of your favorite books/poems. My favorite poets are Elizabeth Bishop and Pablo Neruda. Right now I am writing a lot of great contemporary work by poets Sophie Cabot Black, Franz Wright, Matthew Dickman and Tracy Smith.
What is your advice to young writers today? Marry someone rich. I'm not kidding. It's so hard to make a living and create the time to write. Work and family can easily take over all one's time, so my advice is to be disciplined from the get-go and build your life around your writing. READ WELL and approach writing as if you were an Olympic athlete- practice every day! Poets don't have agents generally because there are no advances on poetry books. If you write in other genres, then you do need an agent. Writers usually find agents through writer friends, through word of mouth. Publishing in good literary journals is the best way to get an agent's attention.#