LAW & EDUCATION
Vergara, et al. vs. State of California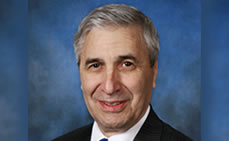 The Vergara litigation has finally gone to trial. OK, but what does Vergara have to do with education, and why may the outcome be important?
Under current California law, school administrators are required to grant teachers "permanent employment" or tenure after only 18 months of employment. Beatriz and Elizabeth Vergara, along with five other public school students, are contending that the California tenure law makes it extremely difficult to remove ineffective teachers, which, as a consequence, denies them the right to an education, a right that is guaranteed by the Constitution of the State of California.
Tenure for teachers, whether in California or New York, is considered by many in the profession as a fundamental right, and the security offered by a tenured position probably is a strong incentive in attracting educators to teaching, especially when the pay for teaching is not as high as in many other professions. Thus, any attempt to change the tenure rules elicits strong reaction. However, the times they are a-changing.
According to The Wall Street Journal, "many teacher protections have been done away with by state governments, but California is one of four states where seniority must be considered in layoff decisions. Five other states – Hawaii, Minnesota, New York, Pennsylvania and West Virginia – make seniority the sole factor in such decisions."
According to the Complaint in Vergara, granting tenure after only 18 months of employment is "well before teachers' effectiveness can be determined" and the cost to then remove an ineffective teacher in California can easily top $100,000 and in many cases is in excess of a quarter of a million dollars with a process that can take several years. As a result, many California school districts, most of whom have inadequate funding to start with, keep their ineffective teachers employed in the classrooms except in the most egregious instances. Moreover, it appears that a higher percentage of ineffective teachers end up serving in poorer performing minority and economically disadvantaged schools and school districts, thereby perpetuating the achievement gap that education is supposed to eliminate.
The Vergara litigation is being funded by "Students Matter," a California-based non-profit organization purportedly dedicated to sponsoring impact litigation in an effort to promote access to better public education. At the core of this organization's thinking is that a passionate, effective teacher and quality teaching makes the difference in a student's academic performance and lifetime achievements. Students Matter has created a website http://studentsmatter.org/trial-tracker which is tracking the Vergara litigation and offers comprehensive and easily understandable explanations regarding the various states' tenure statutes and its views on their relationship to maintaining teacher ineffectiveness.
The Vergara litigation is being most strenuously opposed not by the defendants in the case (the State of California, the California Department of Education, the State Board of Education and two California school districts), but by the California Teachers Association and California Federation of Teachers.
The litigation already has gone through a month of trial, it probably will continue for another month, and regardless of the outcome is likely to be appealed by whichever side loses.
Hopefully, and regardless of the judicial outcome (which, among other things, will be based on State of California constitutional issues), the discussion being engendered will bring greater clarity to the issue of maintaining tenure for ineffective teachers, and provide better ways to limit or remove tenure (with appropriate due process) so that, in the end, we have better and more effective teachers in our public schools. #
Arthur Katz, a corporate attorney, is a member of the New York City law firm Otterbourg, Steindler, Houston & Rosen, P.C.