WOMEN SHAPING HISTORY 2014
Dean Terry Fulmer:
Northeastern University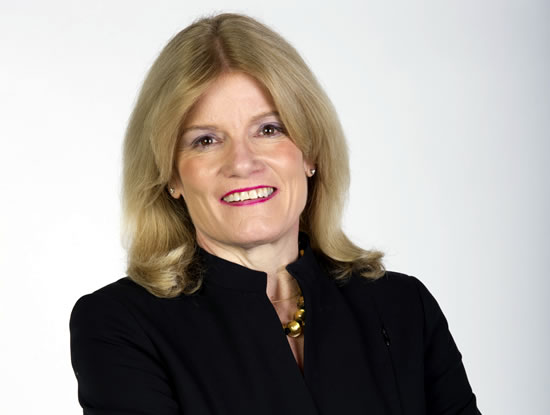 What has inspired your current career path?
I have had the incredible opportunity to be in the right place at the right time throughout my career and have worked with some of the nation's most exceptional leaders in healthcare. My first job out of college was at the Beth Israel Hospital in Boston, MA, which is a Harvard teaching hospital. Drs. Joyce Clifford and Mitchell Rabkin were outstanding leaders and that experience set the bar very high for me related to vision and professional responsibility.
What are some of the greatest challenges you've faced? How did you overcome them?
I was leading the NYU Nursing program at a time of enormous change within the University. In that moment, an extraordinary challenge was to position nursing in a context that would allow for growth and greater excellence. Through a series of extraordinary circumstances, with great teamwork and communication, I was able, with others, to move the nursing program to the College of Dentistry and expand our scope and science. This was not intuitive to the broader nursing community, nor the broader academic community, and I will always be grateful to the NYU leadership and faculty that helped me tell the story and position nursing for strength and excellence at that University. My ongoing work here at Northeastern University, where I currently serve as Dean of the Bouvé College of Health Sciences, is to create a visionary curriculum for the next decade where we will have more complexity, more need for interdisciplinarity, and a keen respect for finite resources in healthcare. It is very exciting and the momentum here is amazing. Northeastern is on an accelerated trajectory of excellence with many sensational new faculty and emerging areas of distinction in research and education. Our "signature" co-op program and experiential learning model is exactly what positions our students for success. Every day, I remind myself not to use data from the last decade to prepare for the next decade and while there are no crystal balls, the challenge is to anticipate, be agile and be strategic.
What are some of the accomplishments you are most proud of?
I am extremely proud of how I have been able to orchestrate a career in the context of parenting and a very happy marriage. Sheryl Sandberg's book, "Lean In," reminds us that we have still not provided clear support systems for young women who are aspiring to executive level roles and a balance with life course choices. I try to role model for women as they progress in their career and keep dialogues ongoing that can be useful and instructive. Further, I am extremely proud of my contributions to our understanding of elder abuse and my research has helped inform a generation on how to detect and intervene in cases of elder abuse and neglect. Recognition as a member of the Institute of Medicine was an extremely poignant moment for me and great affirmation of my career.
Who have been the most influential mentors in your life?
I have had the exceptional good fortune to work among incredible leaders in both healthcare and academics. Joyce Clifford, Claire Fagin, Jack Rowe, Mathy Mezey, and John Sexton come immediately to mind. Beyond that, I have had the opportunity to work with extraordinary peers across a number of world-class institutions.
What would you describe as a turning point in your life?
Attending Skidmore College, developing extraordinary friendships during those years and returning as a member of the board of trustees. Skidmore has had an enormous and positive impact on my life.
What are your goals for the future?
I'm open to the possibilities of what the future holds and my goal is to ensure that whatever I do, it is highly impactful. I want to continue a trajectory of personal growth in the context of a challenging environment and always keep learning.#