Youth Communication: Teen Journalists Promoting Reading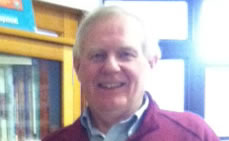 The five clocks on the wall above Youth Communication's (www.youthcomm.org) door are set to the same time. Unlike clocks representing time zones around the world found in professional newsrooms and hotel lobbies, these clocks show the time in New York City's boroughs: The Bronx, Brooklyn, Manhattan, Queens, and Staten Island.
Next to the door stands an overloaded bookcase, its shelves teeming with titles written by some of nearly 3,000 alumni of Youth Communication's teen journalism programs. Writers who have participated in YC's programs include the novelist Edwidge Danticat and Rachel Swarns, newspaper reporter and author.
Founded by Keith Hefner in 1980, Youth Communication produces two teen-written magazines: YCteen, for secondary school students, and Represent, by youth in foster care. Through personal essays, teens share their stories about issues other teens want to read about. Creating what Hefner calls "service journalism," YC's original goal was to dispel the media images of urban teens as wanton and violent. "We also wanted to show kids the world beyond their block, and how they could overcome the challenges they faced and transform their lives," said Hefner.
From the magazines, printed on newsprint, YC's products grew to include more than 30 anthologies, created from teen articles, that include titles such as "Real Jobs, Real Stories", "Teen Guide to Sex (without regrets)", and "Vicious: True Stories by Teens about Bullying." Following the books, YC produced leader guides for teachers, counselors and other supervisors of youth programs to assist them in using the stories with their teens. Each magazine sponsors an essay writing contest each issue that attracts entries nationwide. The magazines, and several of the anthologies, have won top awards from the Association of Educational Publishers.
Hefner began advocating for youth voices when he was a teen himself in Ann Arbor, Michigan.
"It was the late 1960's. There was no Internet; no Facebook. There were thousands of teens publishing underground newspapers around the country. We'd get stacks of them and shuffle them and then send out packs to the editors so they would know what everyone else was doing. From that, we started a newsletter for teen activists," he said, referring to two friends who helped him.
When he moved to NY in 1979, he realized his newsletter readers were now adults; many were working in youth programs and subscribed to keep in touch with youth issues and to use the stories with teens in their programs. This evolution is similar to the challenges YC faces today with its programs and products.
"We're no longer just a youth journalism program," he said. Though YC remains committed to teaching students writing, essays may go through up to 10 drafts. The focus has shifted to serving educators as people and especially youth who read less.
"It used to be we'd produce a magazine with a great cover and headlines and students would automatically read it. Our books were often the most stolen from classrooms," said Hefner, "but now, kids aren't reading on their own, at all." Bundles of magazines would go unopened on school doorsteps. But when the magazine or books were delivered directly to a teacher who then assigned the readings, students read non-stop.
"We realized we needed to market to the adults working with the kids," he said. There are currently 690 teachers who order bulk copies of YCteen. (It's free, because The New York Times donates the printing.) They use it to teach reading and writing, and in counseling settings. For example, some teachers use the YC materials to help introduce thematic units, or linked text sets. One teacher, Hefner recalled, recently used YC stories to introduce themes of family relationships in a unit that also included the Arthur Miller play, "Death of a Salesman". YC already provides free Common Core-linked lesson plans that accompany YCteen magazine, and the staff hopes to assist teachers in linking more YC materials to curriculum requirements in the future. #