FROM THE SUPERINTENDENT'S DESK
Improve School Culture, Improve School Achievement
By Mary Robinson Cohen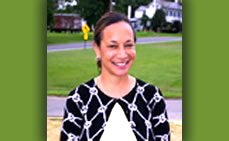 Recently I saw Tony Hsieh, the CEO of Zappos interviewed and his message resounded with me: "Our number one priority is company culture. Our whole belief is that if you get the culture right, most of the other stuff like delivering great customer service or building a long-term enduring brand will just happen naturally on its own."
Educators often eschew having parallels drawn between businesses and schools yet many of the scholarly writings on school leadership are predicated on the work which emanates from the nation's most prestigious business schools.
I believe that one of the most important jobs of school administrators is to assess and build school culture among staff. Without a healthy school culture, the mission and vision of the leader remain just that: the leader's vision and mission and not the shared mission and vision of the school community. When I visit a school, I look and listen very carefully to ascertain what kind of culture exists; with practice, I have become adept at assessing the culture and delineating the steps that are needed to improve it.
We can probably all recount stories of working in schools where the culture was horrendous – my own "worst" recent memory includes a school where all of the employees literally punched a time clock. This factory model was replete with employees being reprimanded and having their pay docked for arriving a few minutes late and receiving neither recognition nor compensation for staying beyond the working day.
The culture in this school was completely broken; student achievement was low and staff turnover was high. This culture was an anathema to the teacher practice where so many teachers arrive early, stay late and never seek compensation.
I have been fortunate to work in a school where the culture made it pleasurable to go to work each day. The faculty room was a home away from home and collegiality and conviviality were evident throughout the school day and beyond. There was a high level of trust between administrators and teachers and friendships crossed lines. Before the term "professional learning community" was coined, we functioned as such, as we discussed students, curriculum and content and supported each other in our professional careers and our personal journeys. Student achievement was high and staff turnover was low.
School culture is a critical variable in impacting student achievement; administrators need to learn to assess it and build it. #
Mary Robinson Cohen, M.A., J.D. is a superintendent in a New Jersey public school district.